Mark Avenue Fun Fest 2017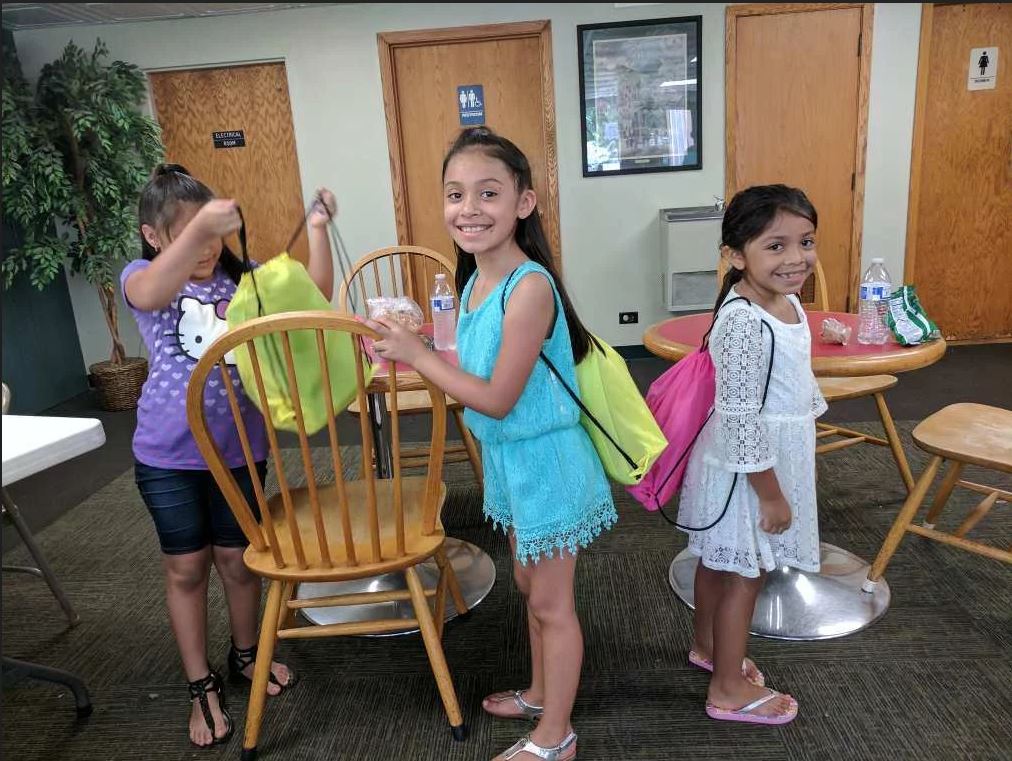 This past Saturday, July 22nd, our law firm participated in the Mark Avenue Fun Fest in Elgin, IL. This event was hosted by Greater Grace Community Church in collaboration with Christ Community Church, Elgin Evangelical Free Church, Westminster Presbyterian Church, Fox Valley Christian Action and Lerner and Rowe Gives Back.
Despite area power outages and downed trees caused by a severe thunderstorm the night before, the Mark Avenue Fun Fest went on as planned. The fest began around 11 am and continued until 4 pm with a steady flow of neighbors joining in on the fun. The crazy weather did not stop families from enjoying all that this event had to offer. Surrounding the church was plenty of evidence of the damage caused by the destructive microburst storm, but on the grounds of Greater Grace Church, the atmosphere was festive and welcoming.
Picture of the Festival
As neighbors walked down the sidewalk and approached the church grounds, they could hear the live music provided by the PUSH band with members from The Vineyard and Discovery Church. As they got closer, they could smell the delicious BBQ lunch courtesy of Greater Grace Community Church.
Once on the grounds, they could hear the laughter from the children playing all the fun carnival games provided by Elgin E-Free church. They could see the kids jumping on the bouncy house or sliding on the inflatable water slide, and even kicking balls into the giant soccer dart board game. As they gazed toward the blocked street, they could see the older youth playing around the basketball hoop. Our friend, Roger Simmons from Fox Valley Christian Action, ran a basketball three-point contest for the older boys. There was definitely something fun for every age group to enjoy but this was not all.
At registration, each family also received a raffle ticket in anticipation of the grand prize finale. Parents with children in grades 1st through 5th could also sign up to receive back to school supplies courtesy of Lerner and Rowe Injury Attorneys. For our firm, the Mark Avenue fun fest marked the kick off of our back to school efforts here in Chicago. Through sponsorships and our very own school supply giveaway events, Lerner and Rowe Gives Back will serve 9,000 kids with school supplies in Arizona, Chicago, and Las Vegas in the 2017 season.
The Mark Avenue Community
Mark Ave is a community on the border of the Eagle Heights neighborhood in Elgin, IL. It is an area traditionally known to attract low-income families seeking affordable housing. On one side of the street is a row of apartment buildings while on the other side, single-family homes. Depending on what side of the street one lives on, this often signals what socio-economic group one belongs to.

Mark Avenue has never been a place to establish roots but more like a stepping stone in a personal quest to transition to a "better" neighborhood in Elgin. Over the years, the Mark Ave community has been known as a depressed and hurting community needing all the encouragement and support they could get. In the midst of this reality lies Greater Grace Community Church, a beacon of hope in this community. The church plays an important role in bridging the Eagle Heights and Mark Avenue communities through events such as The Mark Avenue Fest.
For more information about Greater Grace Community Church, please visit: www.ggcc.church