November 24, 2023

Dear Lerner & Rowe,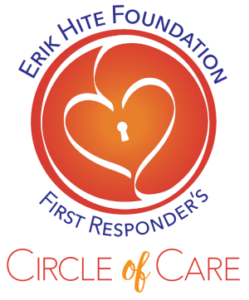 Thank you so very much for attending and participating in the 9th Annual Circle of Care Gala! We greatly appreciate your time, efforts and support for the Erik Hite Foundation! We are so fortunate to have such wonderful champions for our mission.
Your generosity has helped to continue the foundation's ability to provide beneficial supportive services and programs to local Southern Arizona first responders, military members and their families. This includes the foundation's signature Child Development Center on the east side, the new expansion projects into southwest Tucson, our significant other and spouse support groups, along with an array of mental health and wellness initiatives, all to help local first responders who selflessly serve our community.

Thanks to sponsors and donors like you, we were able to all come together and achieve a record breaking year for the Circle of Care! With your help this year's gala raised over $240,000 nearly reaching our goal of $250,000! This year's event was also attended by more than 450 guests. Our guests, patrons, volunteers, and board members enjoyed a wonderful evening of fun, networking, inspiration, and honoring those who put their lives on the line in service to our community. None of this could have been accomplished without you.
The Erik Hite Foundation is growing by leaps and bounds, and is experiencing considerable expansion to help serve an even greater number of first responder families. Your participation in this year's event has helped to ensure these efforts for the future!