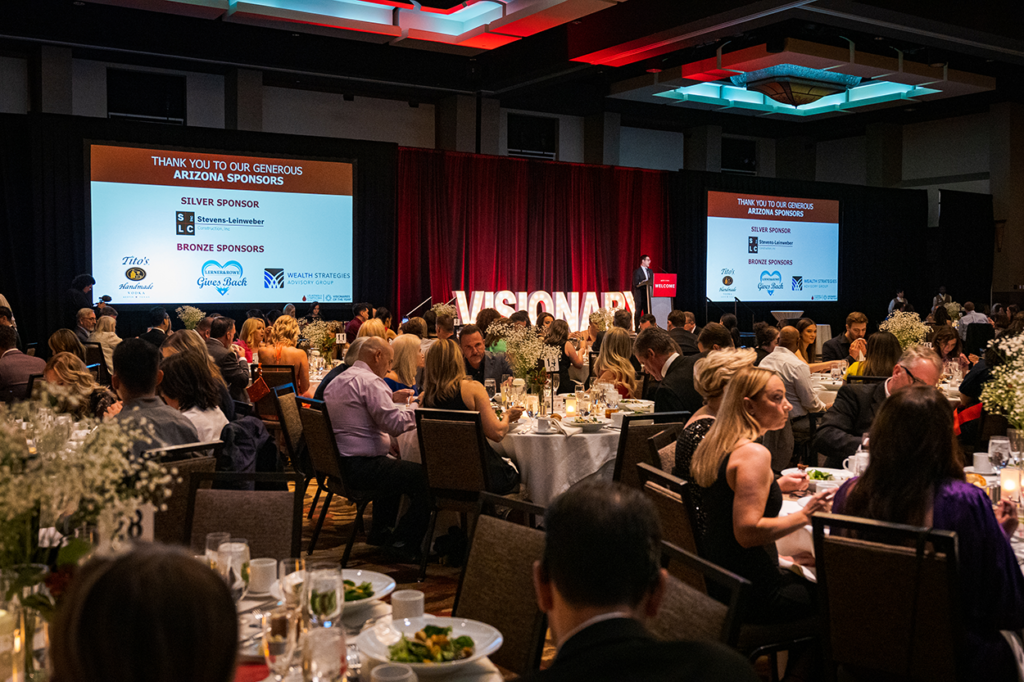 Arizona Leukemia & Lymphoma Society (LLS) hosted its annual Visionaries of the Year grand finale on May 20th at the The Westin Kierland Resort and Spa. Our Gives Back team was thrilled to once again support this amazing organization through a $10,000 sponsorship gift in support of Lisa Moore.    
We were even more excited to learn that the candidates raised $540,840 during the 10-week 2023 campaign!
2023 LLS Arizona Visionaries of the Year
Visionaries of the Year is a competition that aims to support blood cancer research. It brings together like-minded individuals from different communities across the United States. Nominated candidates form fundraising teams that compete to raise money in honor of two local kids who survived blood cancer.
The candidate who manages to gather the most funds during the ten-week campaign gets crowned as the Visionary of the Year in their own community. The candidate who raises the most money across the entire country becomes the national Visionary of the Year.
Our team extends our congratulations to Lisa Moore, the 2023 Arizona Visionary of the Year and Annette Tanori, the 2023 Arizona Visionary of the Year runner up!
---
Additional photos from the 2023 LLS Arizona Visionaries of the Year grand finale: