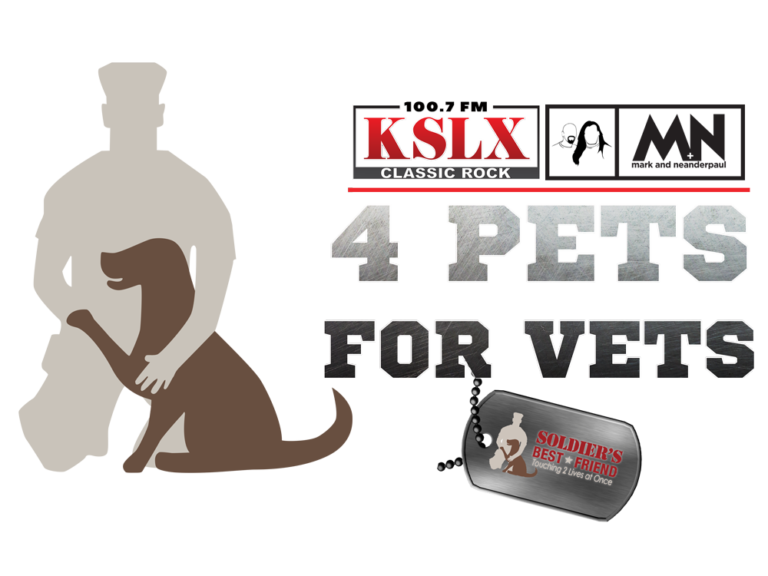 All this week Mark and Neanderpaul of KSLX team up with Soldier's Best Friend to help raise funds to cover the costs of pairing four specialty-trained dogs with four Vets with disabilities. Lerner and Rowe Gives Back loves how these radio hosts are taking action to make a difference in the lives of four local combat Veterans.
To help reach this goal of pairing four pets with four Vets, we've agreed to pitch in and match up to $4,500 in donations – the price of one dog!
Join us is giving back! Make a donation now at kslx.com/4-pets-for-vets.
Forever Homes for Forever Friends
Once a Veteran and dog are paired, they will train together to build a trusting relationship that saves two lives at once and inspires countless others.
How are two lives saved at once? Because another exemplary quality of Soldier's Best Friend is that most of the dogs the organization works with are rescued from local shelters.
So donations not only help improve the life of a Vet living with a disability, they also help a homeless dog be placed into a forever home!