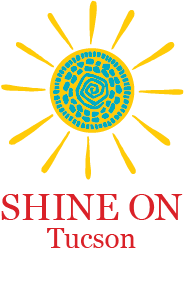 Lerner and Rowe is a second year sponsor of 97.1 The Bull and My 92.9 Oro Valley Music Festival to be held October 1st & 2nd at The Golf Club at Vistoso in Tucson.
For 2016,  music lovers now get two days to soak up live performances by today's top country and pop artists. The benefiting charity, SHINE ON Tucson, also gets an additional portion of proceeds to help their charitable works in Tucson.
A complete lineup of the performing artists, tickets sales info and other details about the 2016 Oro Music Festival can be found at orovalleymusicfestival.com.
How Does SHINE ON Tucson Give Back?
SHINE ON Tucson was originally established as a means to make sure that the healing benefits of Diamond Children's Medical Center's music therapy program continued.  It has since grown into much more.
In addition to supporting the music therapy program, SHINE ON Tucson's mission now includes:
Providing care packages (SHINE ON Jars) to children being treated at the medical center;
Providing meals for disadvantage family members of children being treated at the medical center;
Providing a sense of comfort and positivity for the entire family of a child being treated at the medical center;
And, by supporting other local charitable works that inspire and bring sunshine into the lives of those who face dark times.
Learn how to be a source of light by connecting with SHINE ON Tucson through their Facebook page today.