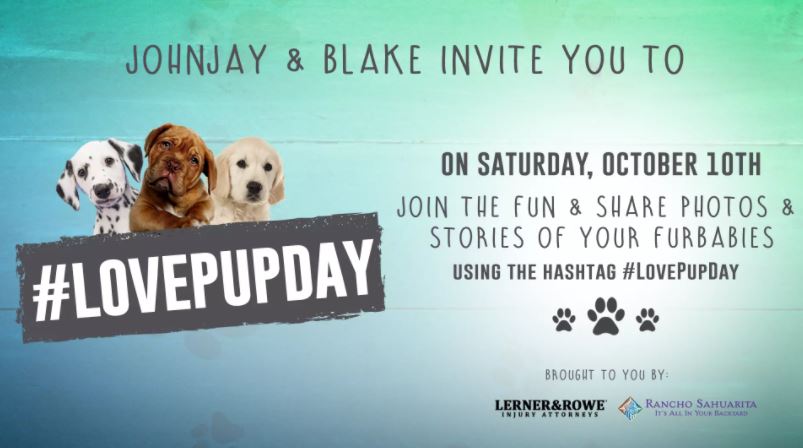 #LovePupDay was a virtual adoption and animal appreciation event on Saturday, October 10 that was created to offset the cancellation of #LovePup Foundation's annual Family Fests.
As our team is a strong supporter of the #LovePup Foundation, we couldn't miss out on the opportunity to once again show our support and sponsor the foundation's activities as a $6,000 #LovePupDay Platinum Partnership sponsor in Phoenix and as a $3,000 #LovePup Day Title Partnership sponsor in Tucson.
Why #LovePupDay?
COVID-19 closures have had a monumental impact on in-person fundraising and adoption events. In previous years, #LovePup has hosted multiple events annually to help support homeless dog rescue, rehabilitation, and adoption efforts. That need did not end with the pandemic, and has in fact continued to grow.
In order to help deserving dogs find their forever home, #LovePup joined forces with iHeart Media, supported by community sponsors like Lerner and Rowe, to create a virtual Adoption Center.
The virtual Adoption Center launched on Monday, September 21 in Tucson, Phoenix, Colorado Springs, and Portland and linked back to multiple rescues and shelters showcasing adoptable dogs in each of these cities.
It is still not too late to join us in helping #LovePup and their efforts to help displaced and homeless dogs find shelter, rehabilitation, and love until they can be matched with a loving forever home. Donate today and help make a difference at beta.kindest.com/pg_Cil3SeCV7-love-pup-day