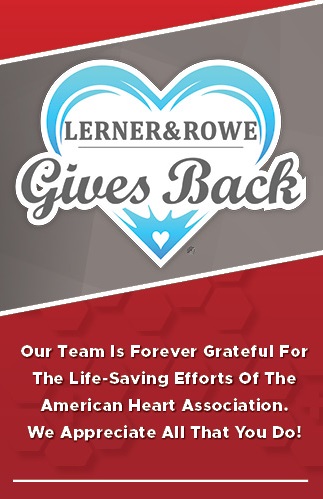 Remembering Hearts – Past, Present, and Future
Lerner and Rowe Gives Back is grateful for the life-saving efforts of The American Heart Association. As such, we are pleased to once again join other like-minded organizations and individuals as a sponsor of the annual Phoenix Heart Ball.
Funds raised by ticket sales, donations and sponsorships, like our $25K Baby CPR sponsorship, will be used to support its initiatives to improve healthy policies and hospital quality of care, fund medical research, and promote heart-healthy behaviors to help save more lives. 
2021 Phoenix Heart Ball Details
For 2021, the Phoenix Heart Ball will be held on Saturday, November 20, 2021 at The Phoenician, A Luxury Collection Resort.
To participate in this life-saving fundraiser and celebration of life, purchase a table ticket, make an online donation, or volunteer your time.  
For more specific information about the 2021 Phoenix Heart Ball, please contact Natalia Mihilli with the American Heart Association at 602-414-5359 [email protected]