Volunteers Rise and Shine at Charity Car Wash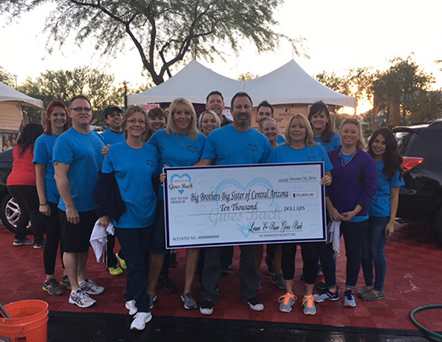 Kevin and I would like to thank all of our staff for volunteering their services this morning at Paul's Car Wash 2016!
Thank you for getting up at 3:30 AM to be there at 4:30 AM to wash cars for a great cause, Big Brothers Big Sisters of Central Arizona.
Cindy Ernst
HR/Office Manager
Lerner & Rowe P.C.