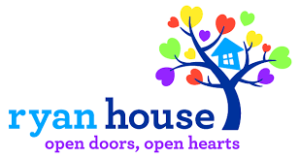 July 24, 2017
Mr. Kevin Rowe, ESQ
Rowe Family Charitable Foundation
2701 E Camelback Rd #140
Phoenix,AZ 85016-4323
Dear Mr. Rowe:
Thank you! We received your generous sponsorship of the 13th annual Run for Ryan House and it means the world to our children and families. On Saturday, October 7th children, families, walkers and runners will gather at Mesa Riverview Park in support of the unique care and programs at Ryan House.
Ryan House is not just a place, it is a warm and peaceful home that is sustained by community support. Your gift makes it all possible, from the beautiful care to the innovative environment, to the loving interactions amongst children, families, volunteers and staff. Sustaining this care and growing its impact on families beyond our walls is our privilege and our challenge.
Thank you again for your commitment to our mission. We welcome your continued involvement with us.
Sincerely,
Alyssa Crockett
Executive Director
Gift Information
Amount: $5,000.00
Date: 7/24/2017
Your gift is tax-deductible to the fullest extent of the law.
No goods or services were provided in exchange for this contribution.
Ryan House 501(c)(3) Tax 10: 20-1852393
110 W Merrell St,1st Floor Phoenix, AZ 85013  |  602-200-0767  |  ryanhouse.org