Kevin and Cindy,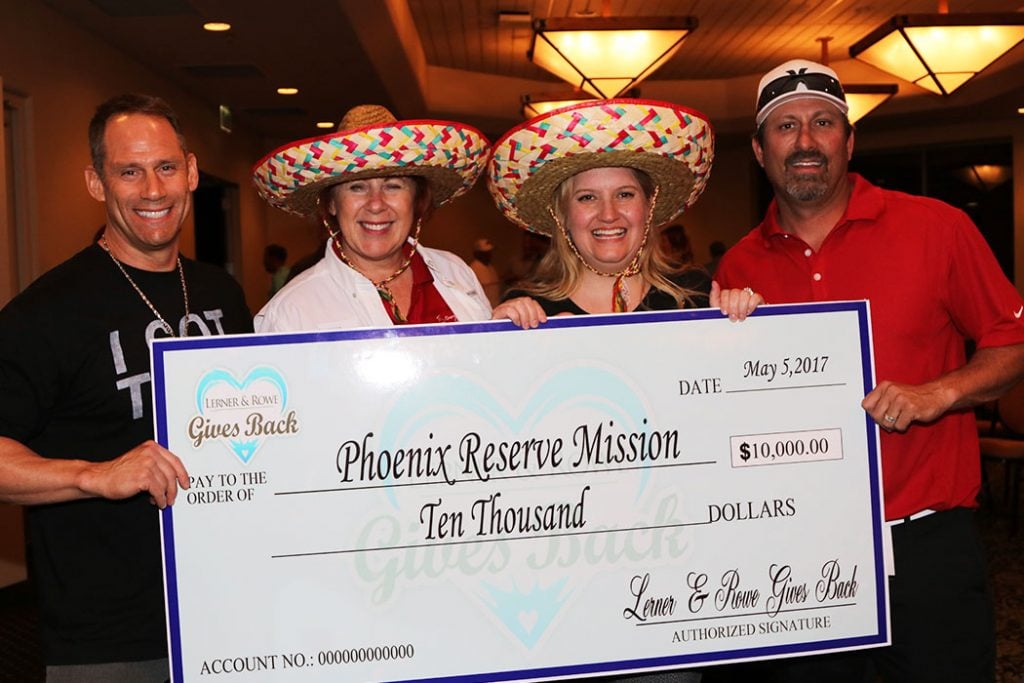 Sue and Nicole had a great time at the Golf Tournament on Friday. Heard it was a GREAT success.
Thank you so much for including Phoenix Rescue Mission as one of your Foundation's charities. As always, Lerner and Rowe Gives Back starts off PRM's Code Red with a bang. With your support, PRM will SAVE MORE LIVES.
I would like to invite you and other L & R employees to ride on the Hope Coach sometime so you can experience firsthand how we serve the homeless who are stuck on the streets of Phoenix during the extreme heat of the summer. I guarantee it will be a life-transforming experience. Hope Coach goes out most mornings from 9-12. Please contact me to help arrange a convenient time.
Peace and every good,
Mark W. Tullis 
Senior Partner Relationships Officer
www.PhoenixRescueMission.org