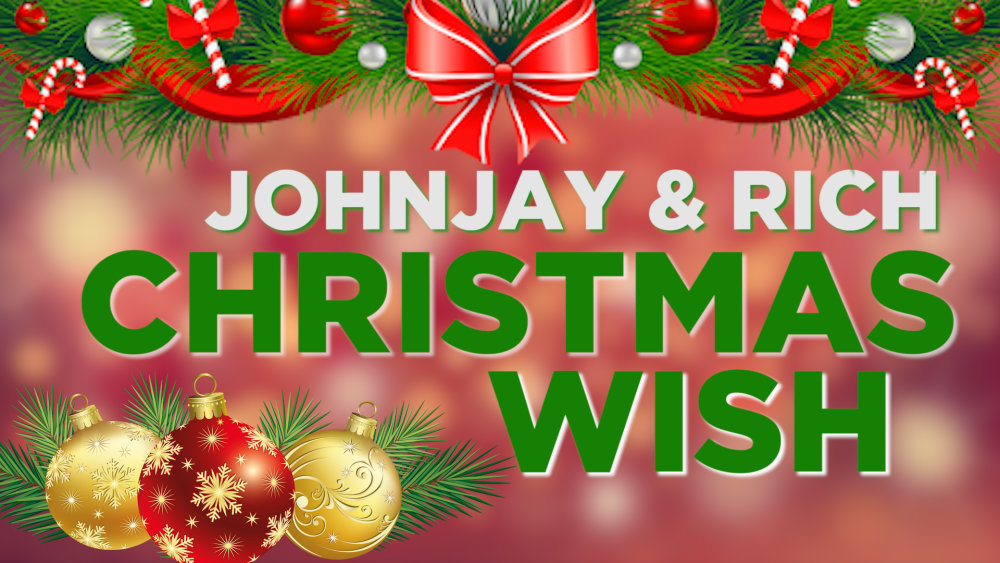 The holiday season is a magical time of year. And after the many challenges 2020 has thrown at us, we are ready to spread extra jolliness and cheer! As a sponsor of Johnjay and Rich's annual Christmas Wish program, we are excited to be part of something that helps make the holidays a little brighter by helping families and individuals in need have a special Christmas.
How Do I Nominate Someone in Need?
For more than 16 years, the Johnjay and Rich Christmas Wish encourages others in the community to share the joy of the season by helping families and individuals struggling to make ends meet. Do you know of a family or someone 18-years of age and older who could benefit from a gift like this?
Then, just submit your nomination online at johnjayandrich.iheart.com to include why you feel like they should be granted a wish and what you think would help them most.
Full promotional terms and conditions are provided by: The Johnjay & Rich Channel and can be found by clicking here.
What Happens If My Nomination is Selected?
If your nomination is selected, you will be involved in the radio segment. You will read your nominations' story live on air for your nominated family to hear; all as a big surprise! Then, Johnjay and Rich Christmas Wish Elves will have the gift delivered! In the past, gifts that have been delivered include:
Household bill payments

New clothes

Toys for the kids

Groceries

Bedding and mattresses

Auto and home repairs

And, more!
Lerner and Rowe Gives Back is happy to support such a wonderful cause that helps make the season brighter for those in need.