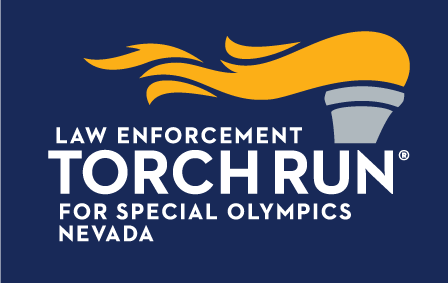 Our Las Vegas outreach team joins other community individuals and organizations in supporting Special Olympics Nevada at the annual Law Enforcement Torch Run® (LETR) on September 26 at Edward W. Clark High School from 8:00 a.m. to 10:00 a.m. This year's torch run has been transitioned from a relay to a virtual event to ensure the health and safety of all participants.
Participants are welcome to pick up swag bags for one of our teammates that consists of hand sanitizer, sunblock, and other items that were donated to Special Olympics Nevada.
Fundraiser & Public Awareness Event
LETR is a fundraising vehicle that also helps increase awareness about the many supportive programs offered by Special Olympics Nevada. Both of these activities then enhance the quality of life of Special Olympics athletes in Nevada.
If you have any questions regarding the Law Enforcement Torch Run for Special Olympics Nevada, please reach out to Allyce Pierson at [email protected] or Scott Turek at [email protected]
---
Recap of 2020 Special Olympic Torch Run
Our Lerner and Rowe Gives Back team enjoyed the honor of sponsoring and participating in the Special Olympics Nevada Touch Run. Due to continued social gathering restrictions, the Special Olympics athletes could not join us, as in previous years. But that didn't stop us from carrying the torch in a two-hour relay raising money for this vital charity.
Our team joined the law enforcement officers from Clark County School District Police Department, Clark County Detention, and North Las Vegas Police Department, to walk and, or run carrying the Special Olympic Torch around the Clark High School track.
"Lerner and Rowe Injury Attorneys have been long-time fans and supporters of the athletes who participate in the Special Olympics. We thank Special Olympics Nevada and the Clark County School District Police Department for giving us the opportunity to participate with them in the Torch Run." —Glen Lerner
Images from 2020 Special Olympic Torch Run: