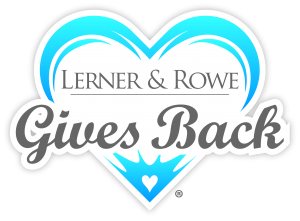 Lerner and Rowe proudly announces their sponsorship of the 4th Annual Pro-Am Golf Tournament in conjunction with the Ronald McDonald House. The tournament has grown to two courses at the Grayhawk Golf Club on Wednesday, May 2, 2018.  The event starts with registration at 7:00 a.m. with a lunch, raffle drawing and awards ceremony to follow.
4
th
Annual Pro-Am Golf Tournament
The 4th Annual Pro-Am Golf Tournament gives participants the opportunity to interact and play with champions, tour and local pros. Unlike a normal competition, usually decided by the low net score or via match play, pro-am golf tournaments generally are best ball, low net score or a scramble format. Lerner and Rowe invites you to join them at the Grayhawk Golf Club. Tournament proceeds help with the costs for families staying at the Valley's three houses, two located in central Phoenix and one in Mesa.
Ronald McDonald House Charities of Phoenix helps children and their families by providing a 'home away from home' for those travelling to the city to receive treatment for illnesses, both serious and life-threatening. Families often stay for extended periods, from days up to months at a time. This non-profit organization never turns away a family. For more information about this wonderful organization, visit their website.
More about Lerner and Rowe Gives Back
Interested in giving back to the community? You can explore other community events and the Lerner and Rowe Gives Back non-profit foundation here.  Even if you can't be there, there are always ways to give back to the community. Contact us today to find out more about how you can join the offices of Lerner and Rowe in their community support or if you were injured by the negligent acts of another. Don't wait. We look forward to seeing you on the green or at our other charity events.