Las Vegas Project Hero's Honor Ride in Las Vegas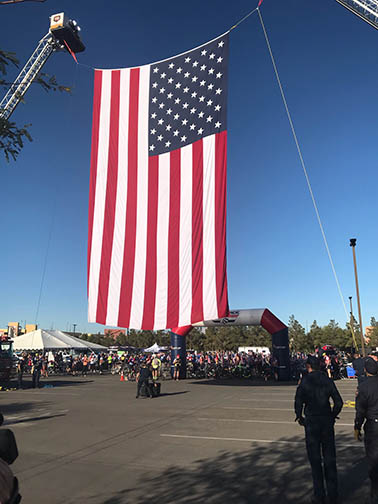 Our Lerner and Rowe Gives Back team started celebrating Veteran's Day early by participating in Project Hero's Honor Ride on Saturday, November 9, 2019 in Las Vegas. It was a wonderful event that started out with a wedding of two of the riders, one being a disabled veteran.
That was followed by an award of a custom built recumbent bike that Lerner and Rowe had built for a veteran.
We first learned of the Project Hero Honor ride when one of our employees asked the office to donate to the bicycle event that he participates in annually in honor of his father. We were so moved by the mission and vision of Project Hero that we sponsored their event last year.

Of all the events we do in 6 states, we fell in love with how Project Hero honors our veterans and first responders, so this year we wanted to help them even more by providing a bike to one of our local veterans who would benefit the most. This is a perfect example of why we named our non-profit Lerner and Rowe Gives Back. –Glen Lerner.
---
Photos from the 2019 Project Hero's Honor Ride: