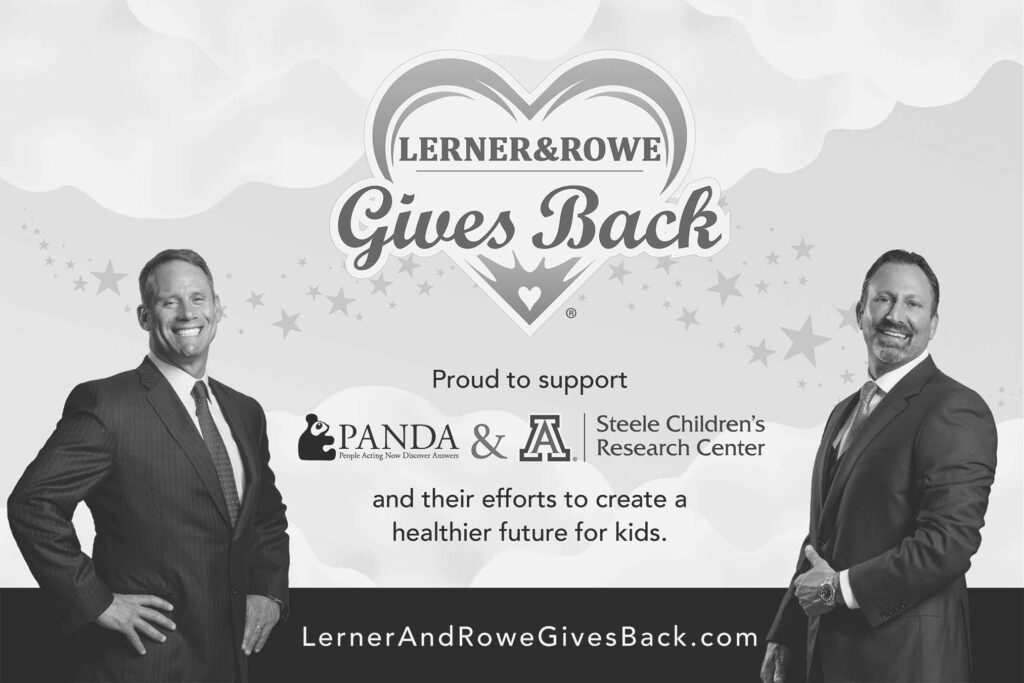 Daydreaming About Future Achievements
Lerner and Rowe Gives Back is pleased to once again sponsor PANDA's (People Acting Now Discovering Answers) "Children Helping Children" Annual Fashion Show and Luncheon. This year's Daydream Believers themed fundraiser was held on Saturday, April 8, 2023, at the Arizona Biltmore (2400 E Missouri Avenue, Phoenix, AZ 85016).
Proceeds raised will benefit the Steele Children's Research Center's overall commitment to medical research to find solutions to childhood disorders and diseases. More specifically, the goal for 2023 is to support two areas: translational research into pediatric nutrition, and research to advance technology in congenital heart disease which impacts nearly one in 100 babies.
Event Highlights
Event highlights included a fashion show featuring Addie Rowe and other "Children Helping Children" models, luncheon, live and silent auctions, and raffle. There was also a post-event party.
How You Can Help Steele Children's Research Center
Join us in supporting this cause by making a donation online today. You can also contact PANDA directly to learn specific details about their 23rd Annual "Children Helping Children" Fashion show and Luncheon by visiting azpanda.org.
---