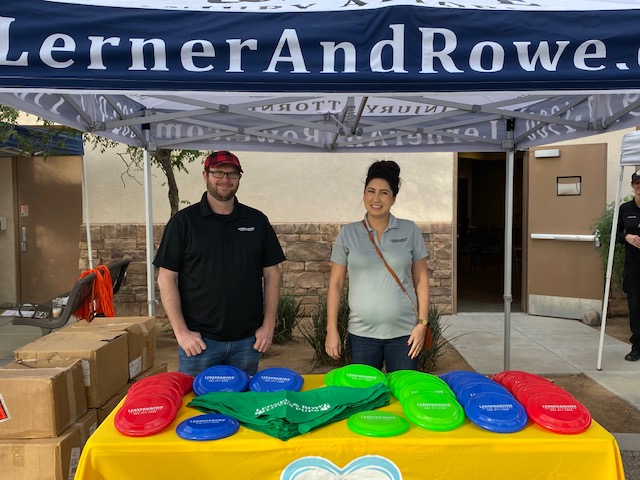 Our team was at #LovePup's It's Hip to Chip Holiday Event in Phoenix on Saturday, December 7 handing out pet bandannas and freebies. At the event #LovePup joined with AZPetVet to once again offer FREE microchips to personally-owned pets for the holidays!
Pet owners who were behind on licensing or renewing their dog's pet license were also given the opportunity to get licensed and up-to-date without penalties.
What Is the Hip to Chip Program?
#LovePup's It's Hip to Chip program is an ongoing Maricopa County program that provides a FREE microchip to every dog that gets adopted from the county shelters. Microchips serve as important permanent identification that gets implanted in your dog so they can be scanned and later reunited with you if they ever get lost.
Our team is thrilled to be a major sponsor of the #LovePup Foundation and their continuous efforts to look after the welfare of animals.
---