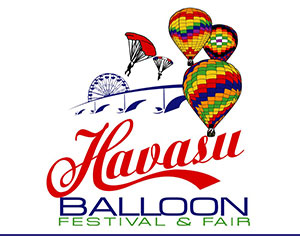 Lerner and Rowe Gives Back is excited to announce its sponsorship of the Havasu Balloon Festival and Fair for the fourth year in a row. A portion of the proceeds from this fun event will be donated to local charities in Lake Havasu City.
Tell Me More About this Event
Make sure you don't miss a moment of the Havasu Balloon Fest. Here's everything you need to know:
Where: Lake Havasu State Park.
When: Thursday, January 9 through Sunday, January 12
What Times?
Thursday: 12:00 p.m. – 10:30 p.m.
Friday: 6:00 a.m. – 10:30 p.m.
Saturday: 6:00 a.m. – 10:30 p.m.
Sunday: 6:00 a.m. – 3:00 p.m.
Wondering if you can park your RV? You sure can. Simply follow the instructions on havasuballoonfest.com to take advantage of the Fest sponsored RV spots.
What Is There to Do at the Havasu Balloon Festival?
It isn't only about hot air! There will be live music, tethered and untethered balloon rides, VIP dinners, police K-9 demonstrations, bubble artists, and all kinds of vendors. Enjoy food and drink while taking in airshow demonstrations or multiple mass ascensions of balloons.
Also, you won't want to miss out on the Balloonfest 5K race, Golf Tournament, or the Classic Car Show. Be sure to register for these exciting events, or learn more about them, on their website.The entire event promises to be jaw dropping fun for all ages.
What Else Do I Need to Know?
Tickets are on sale now. For more information, call 928-505-2440.
---
Photos from the 2020 Lake Havasu Balloon Festival:
---
Photos from the 2019 Havasu Balloon Festival: