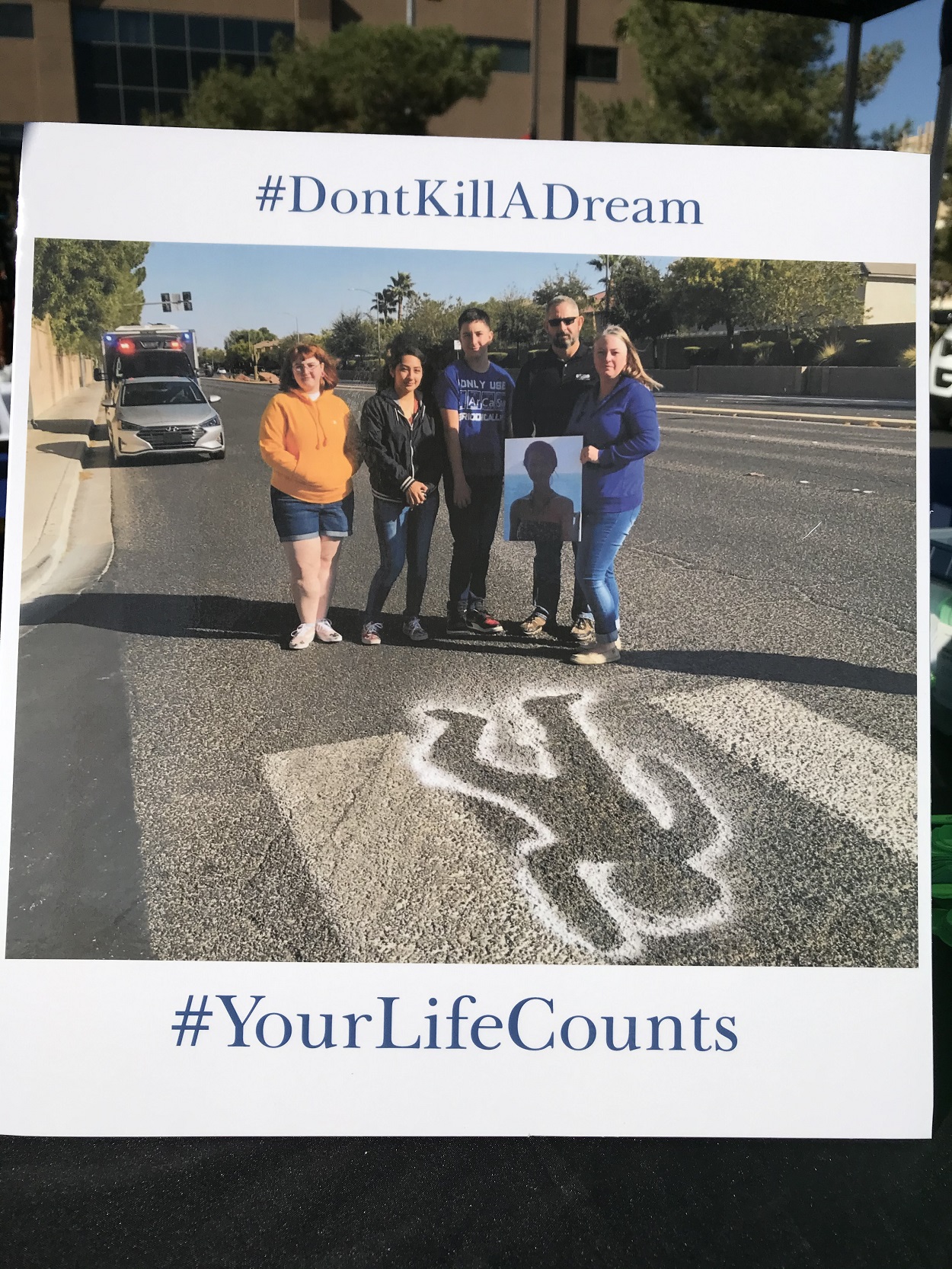 In the past 12 months, there have been 63 crosswalk fatalities in Southern Nevada. As a community sponsor of the Dusk to Dawn Pedestrian Awareness campaign, our Lerner and Rowe Gives Back team was on hand to help pass out reflective wrist bands at a recent community event.
The wrist bands are just one of the ways the campaign is trying to help prevent fatal collisions by making pedestrians more visible to motorists during darker driving times from dusk to dawn.
Additionally, the Dusk to Dawn Pedestrian Awareness campaign drew chalk outlines of bodies on Clark County roads where pedestrians have been killed.
This awareness tool was designed to put a "face" to the campaign. By doing so, motorist see a real reminder of what can happen if they are not alert to their surroundings, and/or pedestrians not doing what they can to be more visible to others.
---
Photos from the Dusk to Dawn Pedestrian Awareness campaign and community event: