Title Sponsorship Benefits Tucson Area Law Enforcement Officers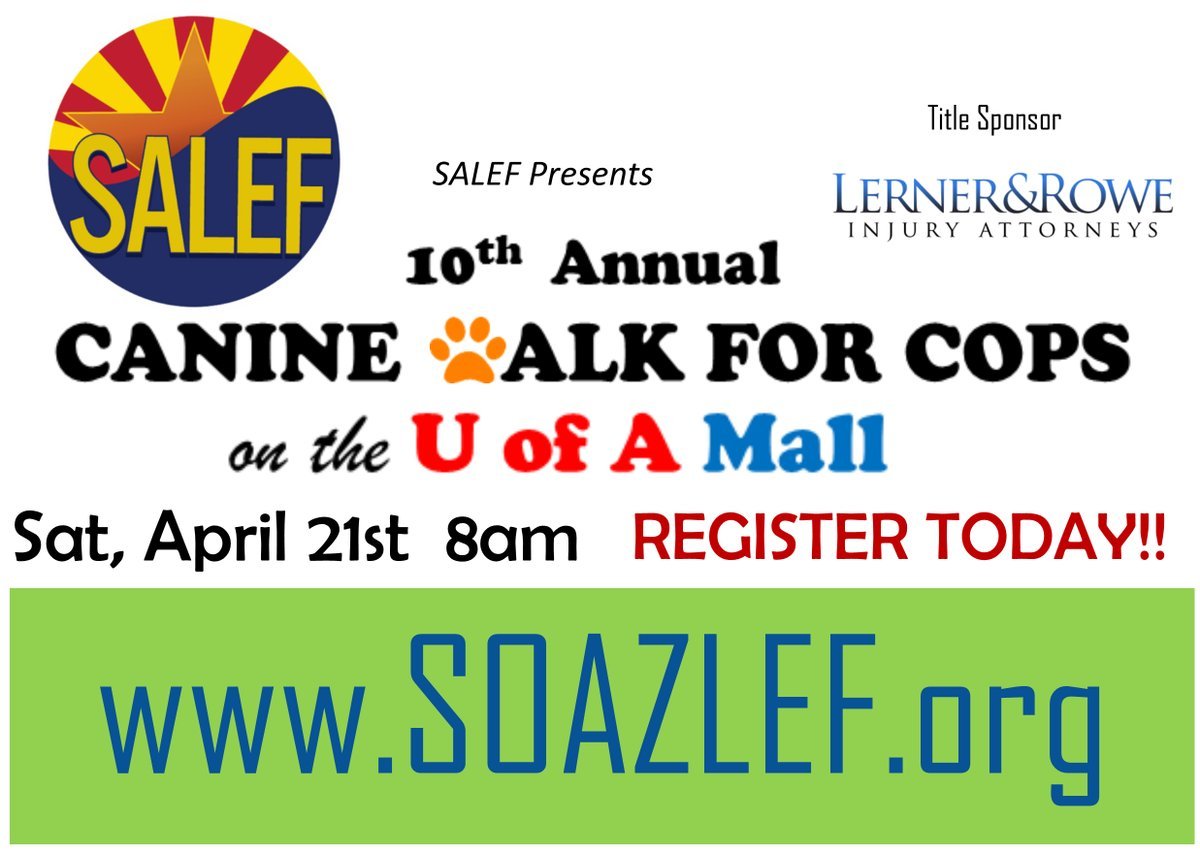 Lerner and Rowe is pleased to give back by sponsoring the 10th Annual Canine Walk for Cops. The family-fun event takes place on April 21st at the University of Arizona Mall.  Four-legged furry family members are also invited to join in the fun.
Proceeds from the event benefit the needs of Tucson area law enforcement officers, including K9 Officers and the Southern Arizona Law Enforcement Foundation.
Funds raised will be directly used towards providing critical life-saving equipment, technology and training for Tucson area Officers, which also covers the four-legged Officer.
Canine Walk for Cops Details & Highlights
Registration for the walk begins at 7 am; the walk begins at 8 am.
Other walk highlights include:
An incredible demonstration by the TPD, MPD and UAPD K9 Units.
Opportunities to meet and mingle with Tucson Area Handlers and K9 Officers.
A chance to take part in demonstrations with K9 Officers.
Since the walk is limited to the first 300 registered doggies, early enrollement is encourages. Learn more about registration and participation with the 10th Annual Canine Walk for Cops at soazlef.org/canine-walk