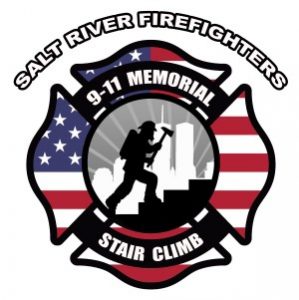 On September 8, 2019 our Phoenix team members attended the United Salt River Firefighters 9/11 Memorial Stair Climb. The annual event is one way local businesses, community members, and organizations can come together to honor and remember the 343 Fire Department of the City of New York (FDNY) firefighters, 60 police, and 10 EMS personnel who sacrificed their lives so that others might live on 9-11-2001.
Each participant received a tag with the name and photo of a fallen hero prior to climbing the equivalent of 110 stories of the World Trade Center. Once a climber reached the top step, a bell rang to symbolize the completion of a fallen hero's journey to save others.
Overall, our team was extremely moved and proud to take part in this commemorative event.
---
Photos from the 2019 Salt River Firefighters 911 Stair Climb: