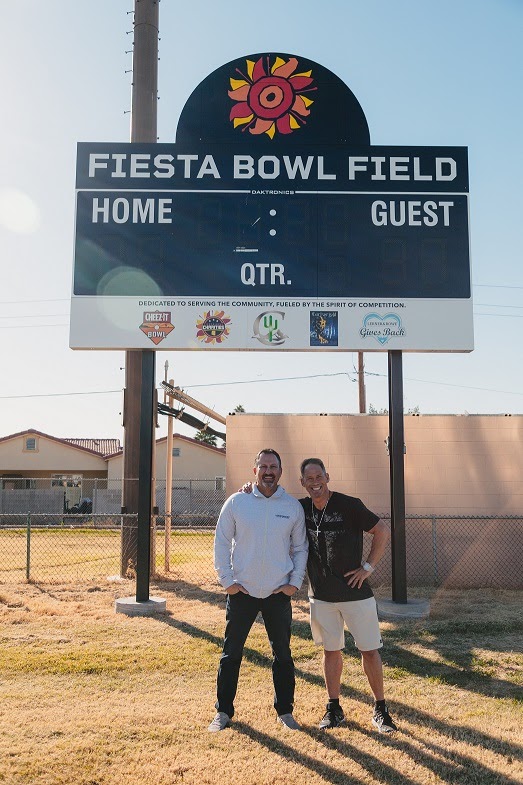 We are proud to partner with Fiesta Bowl Charities to donate and dedicate a new football field at CartWright Elementary School. The previously dead grass field was covered with 80,000 square feet of turf that was used at Chase Field during the 2019 Cheeze-It Bowl.
As sports have played a major role in the lives of some of our team members and their families, knowing that the students will be given the opportunity to play soccer and football on a plush field is an amazingly uplifting realization for us.
We couldn't be more pleased to partner with community organizations like Fiesta Bowl Charities that share our interests in helping to improve the lives of struggling and disadvantaged children and families in cities across Arizona.
---
Watch this video produced by Manley Films for more details:
---
Photos from the dedication: