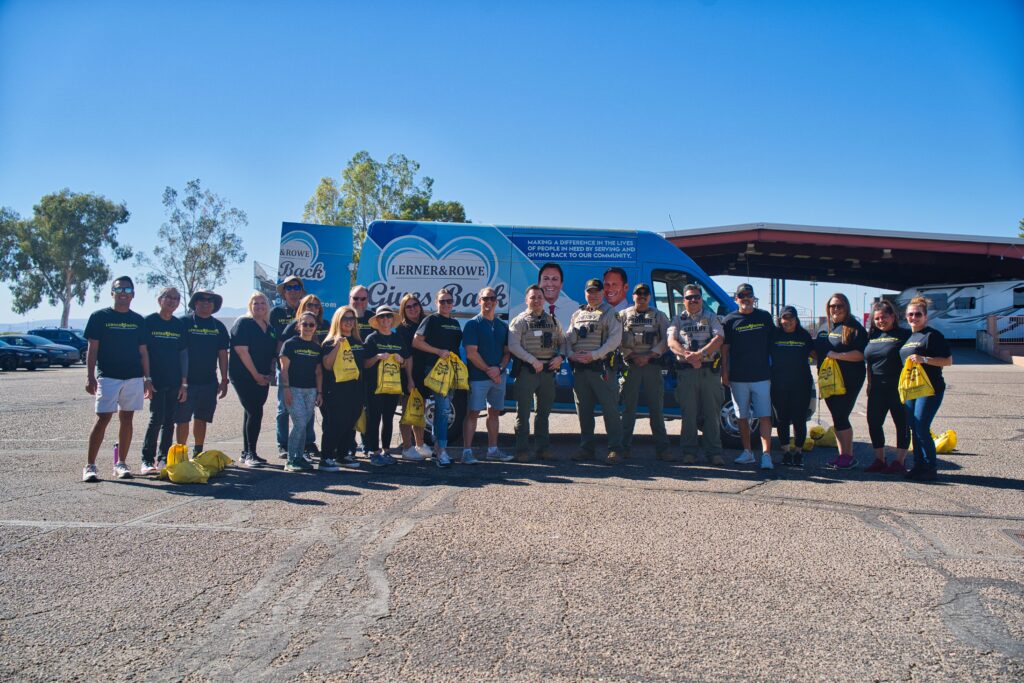 Our third stop during Lerner & Rowe's "It's all Gravy" Thanksgiving meal giveaway tour led us to Tucson, Arizona. In the spirit of gratitude and generosity, we were thrilled to distribute 1,000 free dinner meal packages, bringing a touch of warmth and comfort to those in need. The heartwarming response from the community was a testament to the unity and compassion that define the Thanksgiving holiday.
We greatly appreciate all who joined us in making our Tucson Thanksgiving meal giveaway 2023 a success.
Their participation not only contributed to the festive cheer but also exemplified the true essence of Thanksgiving–a time for coming together, expressing gratitude, and fostering a sense of community.
---
Tucson Thanksgiving Meal Giveaway 2023 photos: