Official Title Sponsor of LV Sportz Foundation Fall/Winter Game-Saver Free Sports Screening Event for Las Vegas Student-Athletes
We are the official Title Sponsor of LV Sportz Foundation fall/winter FREE youth sports screening event Saturday, October 22 at Complete Health and Wellness (2920 N. Green Valley Pkwy, Henderson, NV 89052 – Located Off Ramrod Ave.).
These pre-participation physical exam (PPE) sports screenings are more advanced than standard physicals; they find heart and general medical or physical problems prior to participation that could be considered a serious health risk to young athletes. These exams also provide an opportunity for young athletes to learn more about the physical demands a sport has on their bodies and ways to maintain their overall health and safety.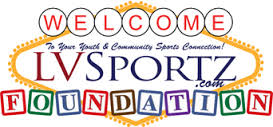 "Each PPE screening event that LV Sportz Foundation organizes helps protect young athletes from serious harm. Our attorneys are thrilled to be the title sponsor of the foundations game-saver event that will help reduce the number of youth cardiac sports injuries in Las Vegas," said personal injury attorney Glen Lerner.
Space is limited to this one-day health screening event and pre-registration is required. Visit lvsportz.com/screening for more details, or contact Brian Bartolome, LV Sportz Foundation (702-561-1267 or brian@lvsportz.com) for additional information.