Title I Hope Thank You Letter
Lerner and Rowe Injury Attorneys received a letter of gratitude from a family member of one of the 23 Title I Hope students who received a $50 Smith's Grocery Store gift card from our law firm this past Thanksgiving. Each of the 23 students is part of the Title I Hope : Homeless Outreach Program for Education and is either displaced and lives in a shelter or weekly hotel, or with extended family members.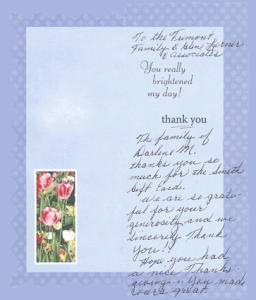 These services work to remove barriers for homeless students within the Clark County School District (CCSD) through open school enrollment and personnel educational programs that assist parents and unaccompanied youth achieve educational goals and access supportive options under the McKinney-Vento federal law.
Fast Facts Provided by CCSD
There were 314,643 students enrolled for the 2013-2014 school year in the Clark County School District.Approximately 3% of the students enrolled (over 9,284) were identified as homeless.
Contact CCSD to learn more about Title I Hope services and how you can support and get involved with the program by calling 702-799-5000.