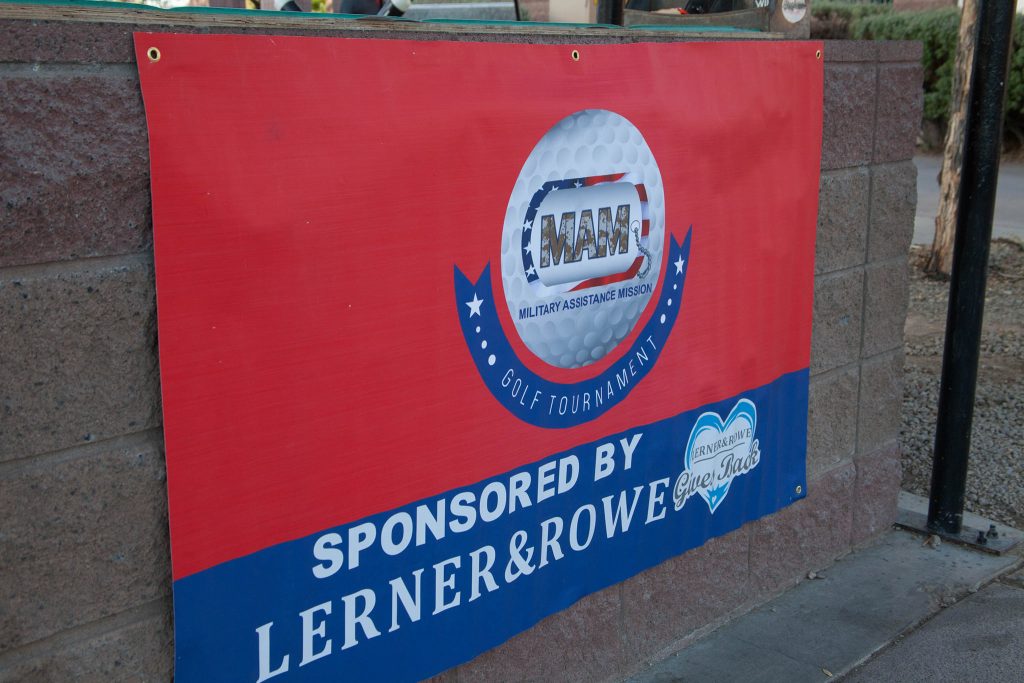 On behalf of our MAM staff and the many AZ active military members in need, thank you so much for your support at this year's Golf Tournament presented by Lerner and Rowe Gives Back.
You helped raise a little more than $30,000 for our troops.
Again, we thank you and the Lerner and Rowe Team for what you do to help our military members in need. All the best!!
With Patriotism,
Marc Boehm (Bame)
Executive Director
Military Assistance Mission aka MAM
602-246-6429 (O)
402-540-4005 (C)
---
Photos from the MAM's 7th Annual Golf Tournament: