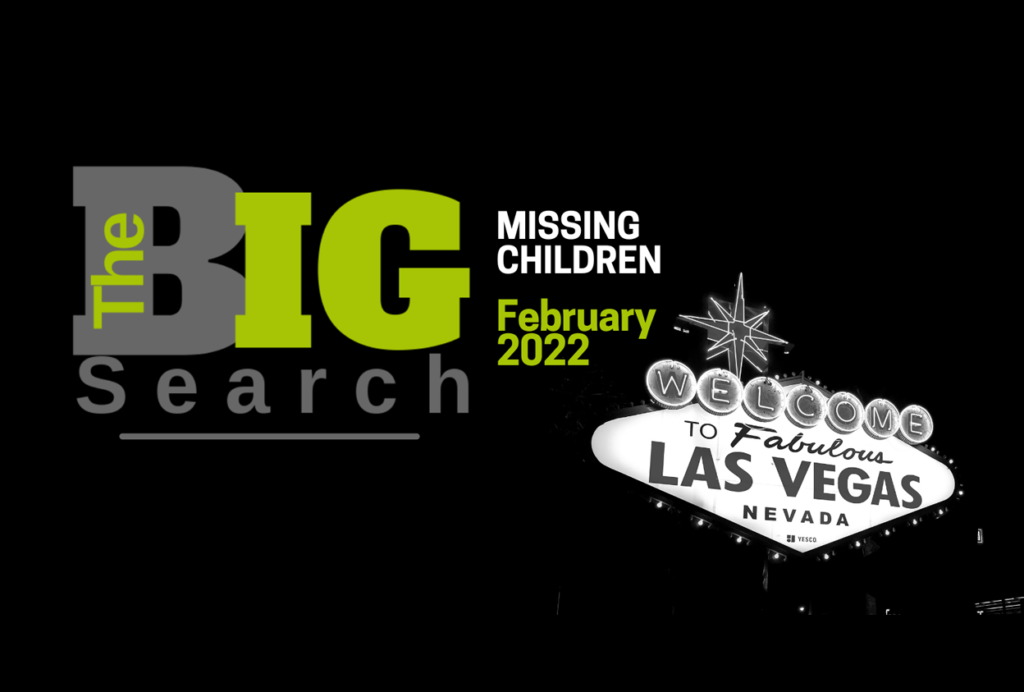 Our Las Vegas outreach team was pleased to once again join F.R.E.E. International, the Las Vegas Metropolitan Police Department, the Clark County School District Police Department, and other organizations and volunteers for Nevada Child Seekers' annual The BIG Search in Las Vegas for 2023. We were even more thrilled to learn that 14 missing children were located and returned home!
What You Can Do to Help
Aside from volunteering during the annual Big Search in Las Vegas, you can help by learning more about Nevada Child Seekers and how the agency assists families and law enforcement agencies to locate missing children in Las Vegas and across the country. Visit NevadaChildSeekers.org to make a donation to support its efforts, find educational resources, to print and share missing children flyers, report a missing child, and more.