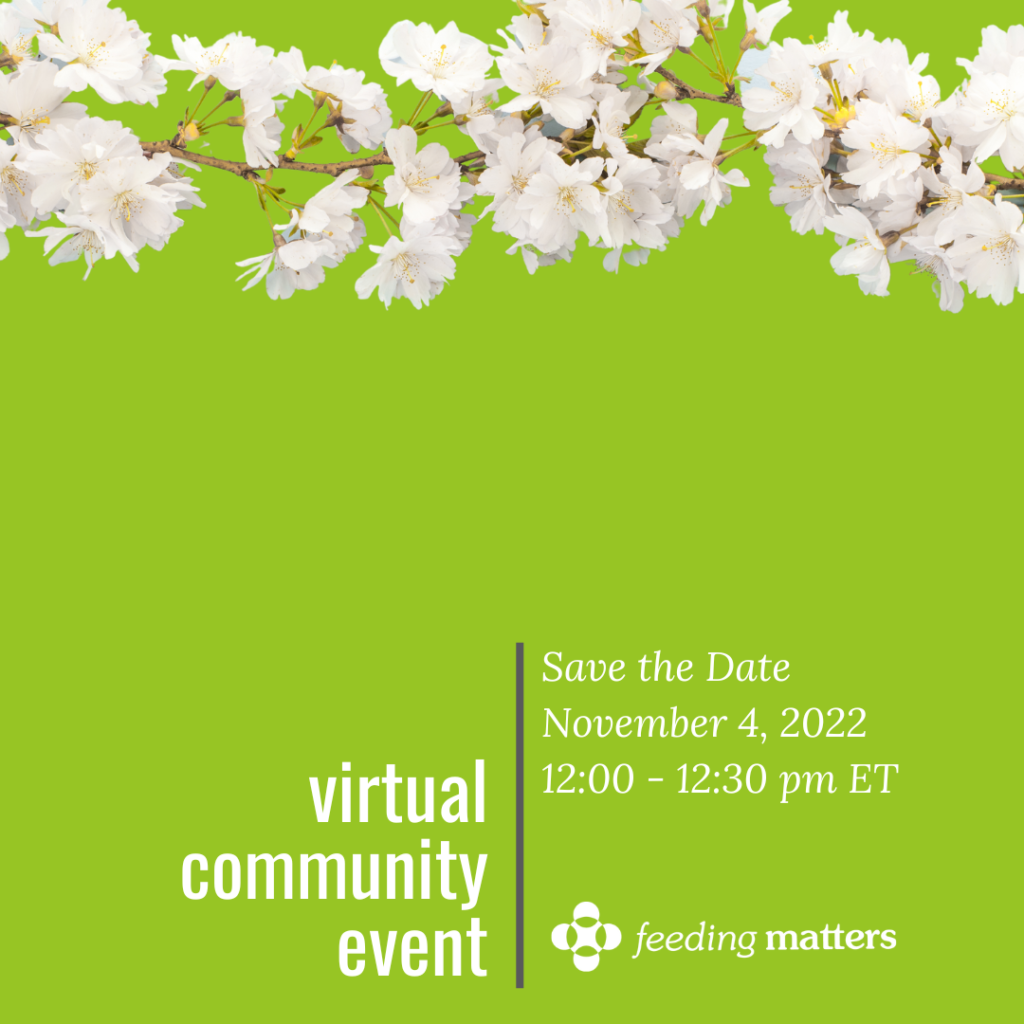 Since 2012, Lerner and Rowe Gives Back has been a proud supporter of Feeding Matters and its efforts to raise awareness for pediatric feeding disorder (PFD). For 2022, our Foundation continues to contribute to its success as a $10,000 Champion Sponsor of the Feeding Matters' Annual Community Event.
Funds raised at the event will support invaluable education, advocacy, research, and family support initiatives provided by Feeding Matters.
Highlights of Feeding Matters' Virtual 2022 Community Event
During the virtual event on November 4th, attendees will be able to learn more about:
Feeding Matters' focus on research, driven by family outcomes and experiences
Updates on plans for the next year and the impact PFD has on families
Updates on families featured at previous events
Want to join us and get more involved? Learn about sponsorship and Virtual Hosting opportunities at FeedingMatters.org.
---
If you missed the virtual event, watch the on-demand recording now to find out more about this life-changing organization: