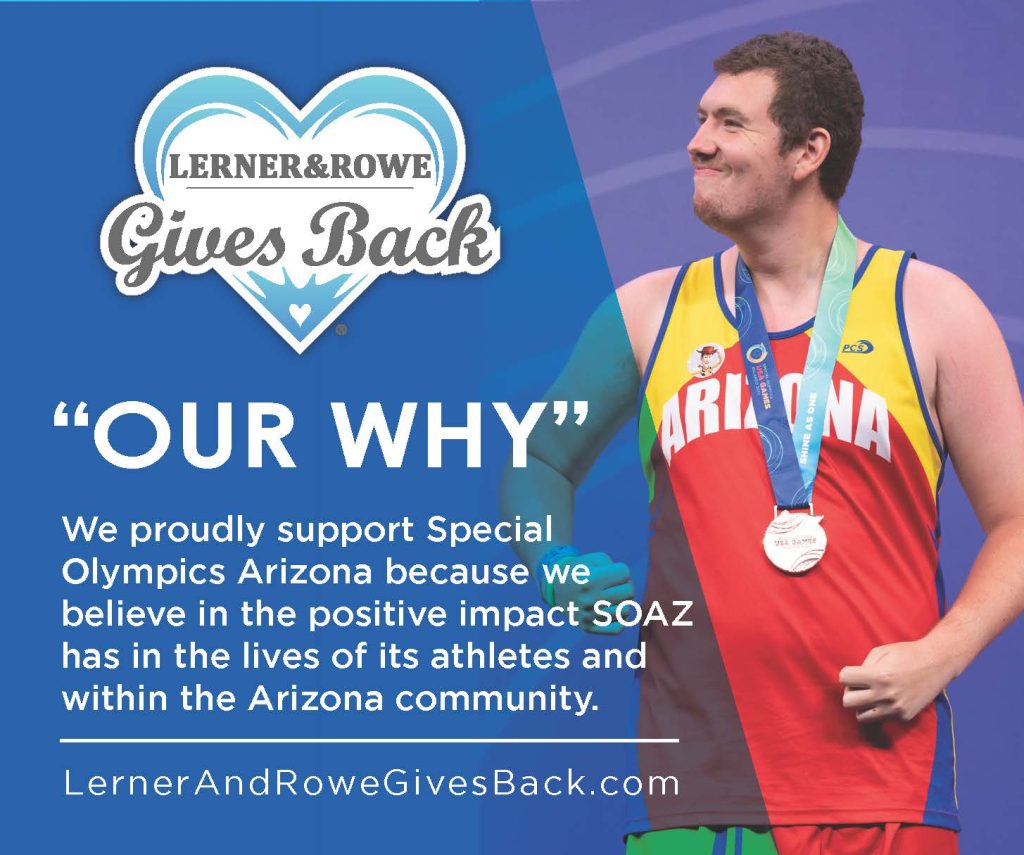 Lerner and Rowe Gives Back is pleased to once again sponsor the Annual Breakfast with Champions for the Special Olympic Arizona's (SOAZ). Our team has been a proud supporter of SOAZ since June of 2016.
Further, in honor of this year's event theme of "Their Why" we are excited to share the reason why we repeatedly support SOAZ and to find out what our co-supporters have to say.
More About the 16th Annual Breakfast with Champions
For 2022, the event will take place on Friday, September 30 at the Arizona Biltmore in Phoenix (2400 E Missouri Ave.), Arizona from 7:30 a.m. to 9:00 a.m.
Highlights of the SOAZ Breakfast with Champions include:
Inspirational stories shared by athletes
Inspirational stories shared by guest speakers
Achievements of the Special Olympics Movement
Please contact Meghan Mullin at Special Olympics Arizona for registration and more information about the annual breakfast by phone at (602) 230-1115, or by email at [email protected]
Join us in supporting SOAZ by gifting an online donation at https://give.classy.org/2022phxbwc. Know that when you contribute to SOAZ, you are contributing the equipment, attire, and health supplies that can help transform an athlete's life.
---
Photos from the 16th Annual Breakfast with Champions: