Just in time for the new school year, Lerner and Rowe Gives Back will be handing out stuffed backpacks on August 12th from 11 a.m. to 1 p.m. at 52 E. Baseline, Phoenix 85042. The free giveaway is limited to the first 600 people to show, so those interested in picking up a backpack are encouraged to arrive early before they are gone.
One of the goals of our Foundation is to help remove obstacles that can make it hard for our local youth to learn and succeed. From other charitable activities we've been part of, we know that even this small gesture can help alleviate one of those deterrents. – Kevin Rowe.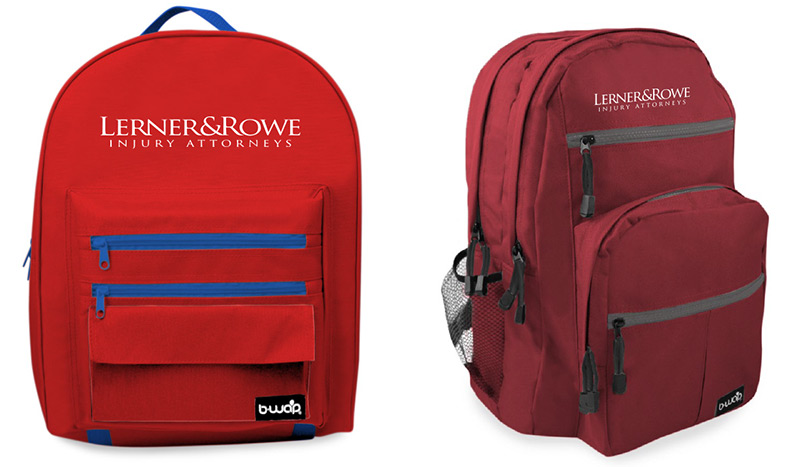 Each backpack includes:
Notebooks
Folders
Pencils
Water bottle
Questions about the giveaway? Contact Cindy Ernst at 602-977-1900 or via email at [email protected].