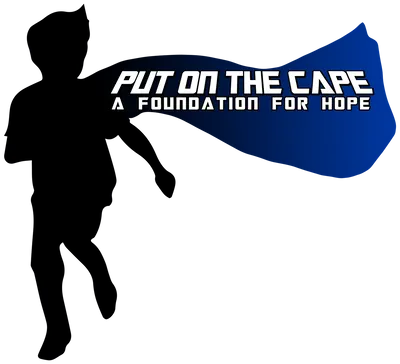 Heroic actions lend themselves to extraordinary results. Put on the Cape (POTC) — a Foundation for Hope goes above and beyond to do just that through its outreach efforts that support physically and sexually abused children through Superhero Mythology. As such, our team was elated to join forces for the common good and gifted the foundation with a $10,000 donation.
Put on the Cape will use part of our donation to bring light and love to kids who had their childhood taken from them. The foundation does by paying forward cash and gifts-in-kind to Arizona child crisis centers and 10 police police department special victim units in:
Chandler
Gilbert
Salt River Tribal
Scottsdale
Glendale
Surprise
Another portion of our donation will be used towards covering operating costs of this grassroots charity so that it can continue to give back, grow to help more kids in need, and expand into other states.
Put On the Cape Valleywide Events
In addition to its signature Superhero Shopping Spree, Put on the Cape holds a variety of other fun events Valleywide to include:
Car shows
Charity golf tournaments
5Ks
During these events, professional actors and actresses portraying Superheroes help provide a safe and fun experience for attendees.
How You Can Help POTC Make a Difference
We invite you to join us in supporting Put on the Cape and its efforts towards helping organizations that make it a priority to empower kids by fostering self-confidence and providing hope in a brighter future. Learn more about this phenomenal foundation and how you can get involved at putonthecape.org
---
Photos from a Superhero Shopping Spree for the Southwest Family Advocacy Center: