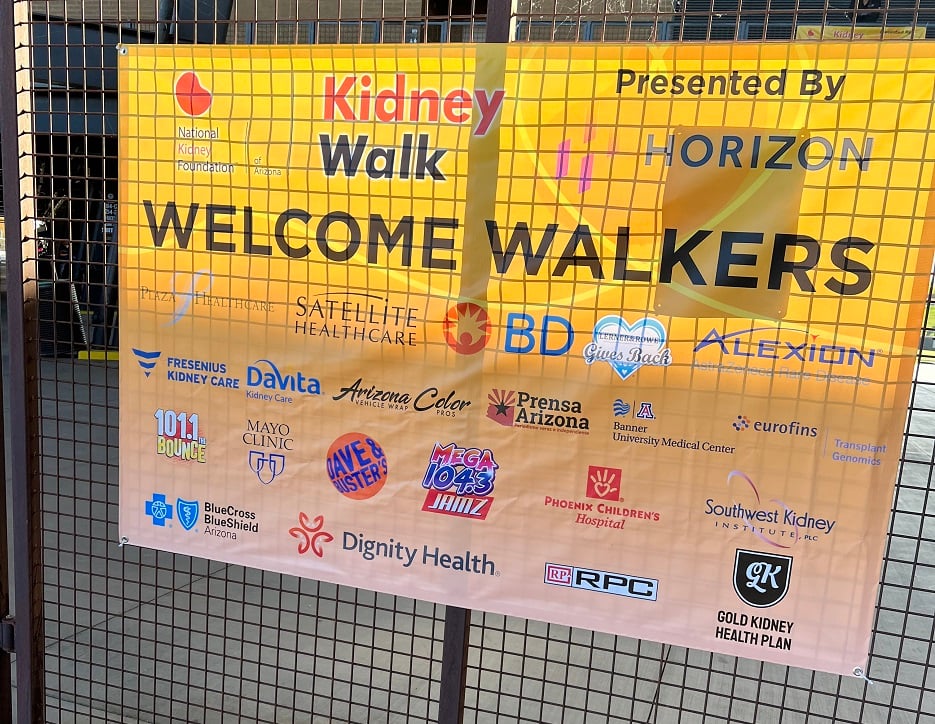 For over five years we've proudly sponsored the annual Phoenix Kidney Walk that not only serves as a major fundraiser, but also helps show kidney patients that they are not alone. On Sunday, April 13th we had the honor of being the 2023 Rubber Duck Scavenger Hunt Sponsor. 
Our team was equally thrilled to learn that the 2023 Kidney Walk in Phoenix brought in over $131,500! More than 83 cents of every dollar raised will be used to directly support vital programs and services.
Find out even more details about the 2023 Phoenix Kidney Walk by contacting Jen Godbehere via phone at (602) 845-7907. Or, email her directly at [email protected] You can also visit the event's website now.