Philanthropic Philosophy Fuels Champion Center's Back-to-School Event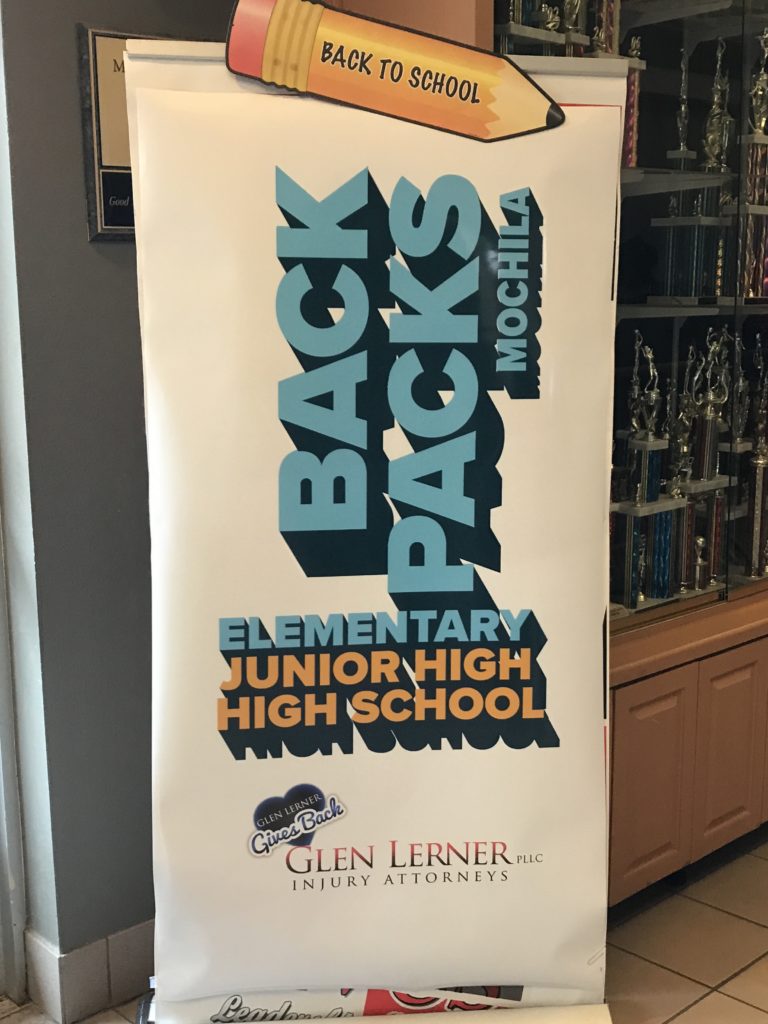 A few days before school started our GLGB team sponsored the Fuels Champion Center's "Hope Las Vegas" Back-to-School event. Our Las Vegas injury team was attracted to the Champion Center's community outreach philosophy of loving their community, which was demonstrated at the event where they admonished volunteers to consider the visitors as "honored guests" and not visitors. This one-word description set the mood for the entire event whereby visitors felt welcomed as "honored guests." A wise man once said that "the heart of the matter is a matter of the heart;" and the heart of the volunteers made the difference between a good and a great community outreach event.
Another great saying is that "actions speak louder than words." The results from the event reveal the Champion Center's commitment to love on its "guests," where the mindset led to action where over 4,000 backpacks were given to needy children, 200 received haircuts, and 128 received free medical treatment. Every one of the thousands of guests received the love-of Christ through the hands and hearts of the volunteers who were committed to loving their neighbors as honored guests.
Like the Champion Center, we at Lerner and Rowe Gives Back are committed to giving back to the neighborhoods where our clients live. The lawyers and support staff of our Las Vegas personal injury firm came out in force to join the Champion Center volunteers as together we served thousands of our neighbors. A good epitaph of the event can be summed up as "neighbors helping neighbors." As our organization's name suggests, we believe the heart of a champion is always focused on giving back!
The Champion Center
The Champion Center's motto is "loving God, and loving others," and the back-to-school event was a beautiful illustration of this motto in action. The Champion Center is located at 3900 East Bonanza in East Las Vegas. For more information, please go to their website or contact us today.