Donate to Help Combat Hunger in Maricopa County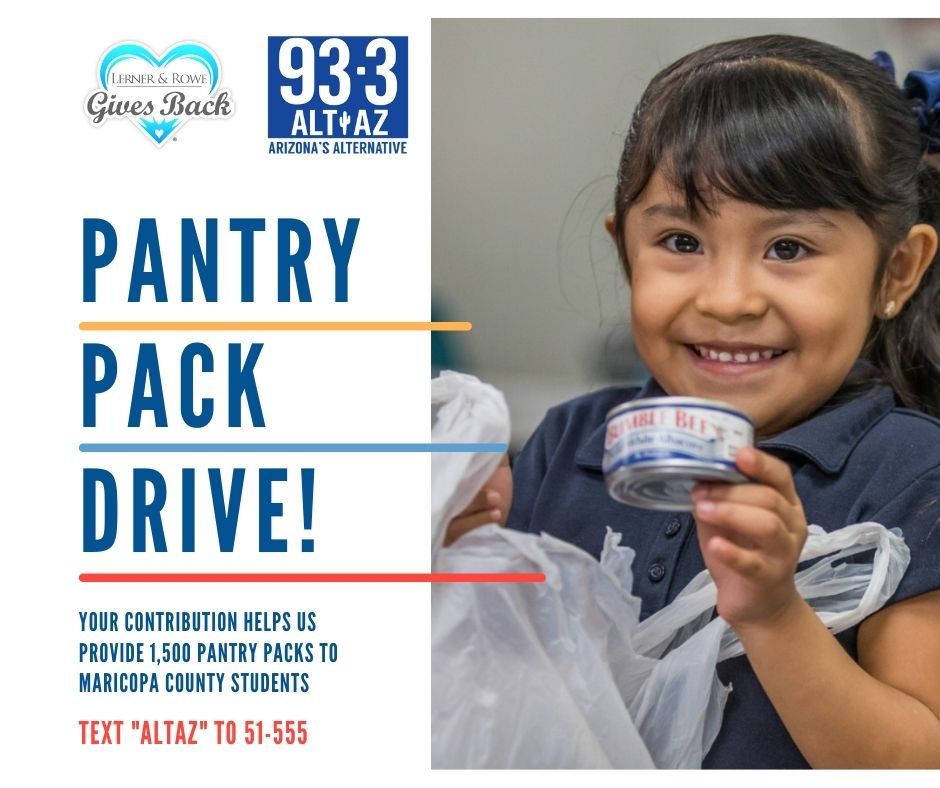 Lerner and Rowe Gives Back has once again teamed up with ALT AZ 93.3 and the Valley of the Sun United Way to help end hunger in Maricopa County. This time, for the month of March, the program being supported is the Pantry Pack Drive. The goal of the program is to help provide Pantry Packs to 1,500 students in Maricopa County.
Each pack will be filled with essential food items to help stretch food dollars within each student's household throughout the month.
What's Inside Pantry Packs?
Pantry Packs have a set menu of "shelf-stable pantry items" that include:
Canned chicken
Macaroni and cheese
Oatmeal
Granola bars
Fruit cups
Peanut butter crackers
Valley of the Sun United Way's Pantry Packs will be distributed to the Roosevelt, Cartwright, and Murphy Elementary School Districts, as well as the Academia Del Pueblo and Frank Elementary Schools. United Way supplies the packs and participating schools determine which families are eligible.
How You Can Help Join the Fight Against Hunger
According to the Valley of the Sun United Way, there are 82,000 families in Maricopa County facing chronic food insecurity. That equates to one in four children living in a food insecure home.
You can join us, ALT 93.3, and United Way fight hunger in Maricopa County by making an online donation now. Or, you can text the keyword: "ALTAZ" to 51-555, to learn more and to donate by your mobile device today.
Here's how your dollars will be used to activate a positive change:
$7 provides one Pantry Pack
$14 provides 2 Pantry Packs
$28 provides 4 Pantry Packs
$49 provides 7 Pantry Packs
There will also be a pantry pack drive on March 24 at ALT 93.3's station
---
Photos from the ALT 93.3 Pantry Pack Drive stuffing party: