National Police Week 2019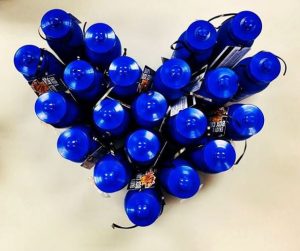 President John F. Kennedy signed a proclamation in 1962 which designated May 15 as Peace Officers Memorial Day. From that point forward, the week in which that date falls was named National Police Week.
As such, the Police Wives of Southern Nevada (PWOSN) seek donations from local organizations and businesses to be handed out to the 6,500 law enforcement officers of Southern Nevada during this week. PWOSN does this as a means to show appreciation of the law enforcement officers who take an active role in protecting communities on a daily basis.
For the second year in a row, we've stepped up to support PWOSN's efforts by donating water bottles, time, and other resources throughout this week of gratitude.
A Day of Fellowship, A Week of Goodwill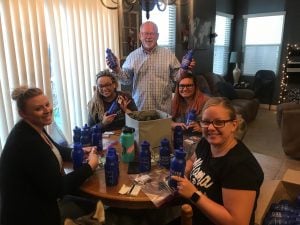 In preparation for National Police Week Guy Williams, our community outreach coordinator, joined with PWOSN on multiple days to help assemble a portion of the 6,500 bottles our Lerner and Rowe Gives Back foundation donated to the group.
The portion of water bottles Guy helped assemble were passed out to every police officer of the South Central Area Command, the Bolden Area Command, and the North Las Vegas Area Command.
"The Police Wives of Southern Nevada play an integral role in supporting the police officers, their spouses, and families. It is an honor for Lerner and Rowe Gives Back to support our Southern Nevada police officers and their wives for the second year in a row," shared attorney Glen Lerner.
Wrap-Up at Community Cookout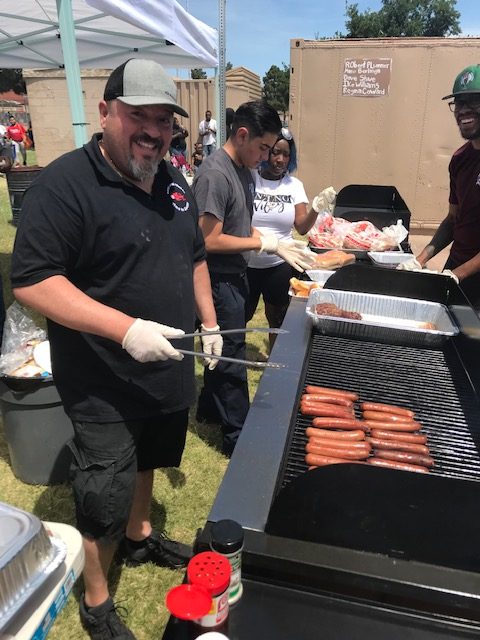 To wrap up National Police Week, our Gives Back team supplied water for a community cookout hosted by the Las Vegas Metropolitan Police Department (LVMPD).
The community cookout took place at Doolittle Park as a means to show support of the many neighbors who live in this area of town.
The water we supplied was used to help ensure the hundreds of children and families in attendance remained hydrated while enjoying the planned festivities.
During the afternoon of food and fun, children and their families were all smiles as they enjoyed the nice weather, face painting, grilled hot dogs and burgers, disc jockey, and taking tours of a pink and white Metro cruiser.
Moreover, we were grateful to make new friends with other community-minded organizations and individuals; and were especially blessed to meet with Pastor Matthew Teis of Liberty Baptist Church and the staff and students from Cornerstone Church.
Both community churches are doing a fabulous job with the neighborhood youth providing everything from ice hockey camps to bible studies.
Glen Lerner recapped on the week-long events by sharing, "We are honored to support LVMPD in their community engagement activities such as the community cookout that took place at Doolittle Part."
"Over the past three years of working with local law enforcement officers, we have witnessed a reduction in violent crime. We believe these positive results are a reflection of LVMPD's efforts to invest in reaching out to the most disadvantaged and hardest hit Las Vegas neighborhoods. Further, we were honored to give back and support this community cookout. It was a perfect ending to our week-long celebration of National Police Week!"