Over a Decade-Long Partnership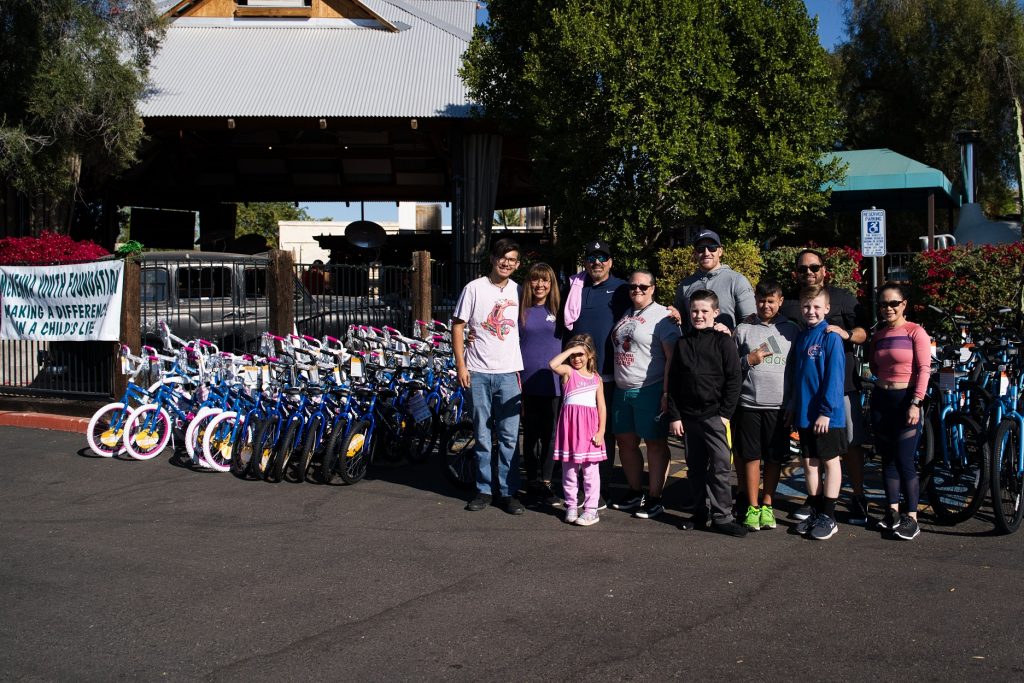 For over 10 years now, our team has enjoyed assisting the McKenna Youth Foundation assemble children's bikes, as well as sort food and household items to be gifted to disadvantaged Phoenix youth and their families during its annual Holiday Party. In fact, this event has become a tradition that our team looks forward to taking part in every year.
Holiday Party and Bike Giveaway for Families in Need
The McKenna Youth Foundation is a non-profit 501(c)(3) organization and an Arizona Qualifying Charitable Organization. Every year, it holds an annual holiday party and bike giveaway at Aunt Chilada's Restaurant to provide food, clothing, books, toys, household items, and bicycles to qualifying low-income families. To date, the foundation has positively impacted more than 3,300 families and over 10,850 children.
Learn more about the McKenna Youth Foundation and the volunteer and contribution opportunities available at mckennayouthfoundation.blogspot.com.
---
Captured moments from the 2021 McKenna Youth Foundation's Holiday Party: