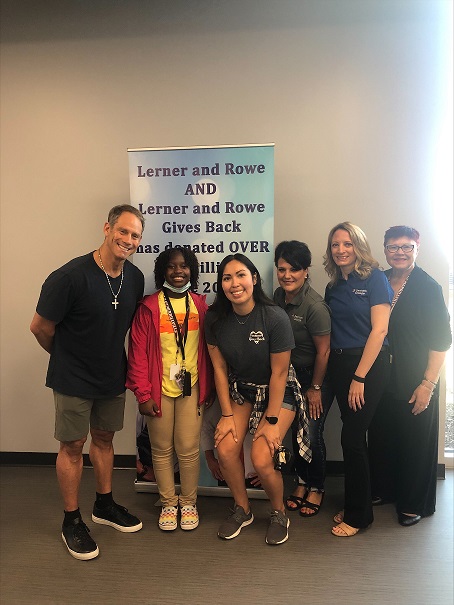 Our 2021 backpack giveaways wrapped up over the weekend with amazing turnouts at both of our community events in Merrillville, IN and Chicago, IL.
We were excited to have spent valuable time connecting with our neighbors and helping local students prepare for the upcoming school year by handing out 1,250 backpacks, school supplies, treats, and a dose of fun!
Some of the kids are even going back to school with fresh hair cuts thanks to volunteers from Denmark College!
"I grew up really poor, and it kind of feels like being Robin Hood," Glen Lerner said. "It's a lot of fun to be able to touch people's lives that need a little something extra. I know not everybody's got everything going perfectly right now, so we want to be involved and say thank you for being part of the community."
---
Photos from our 2021 Merrillville and Chicago Backpack Giveaways: