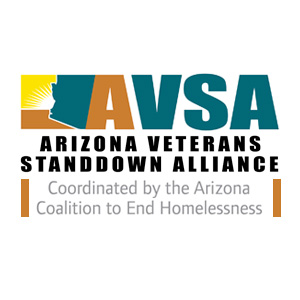 For nearly 20 years, the Arizona Housing Coalition's Arizona Veterans StandDown Alliance has brought community-based organizations together for a two-day event that offers assistance to Arizona homeless and at-risk Veterans and their families.
Since 2016, our Lerner and Rowe Gives Back team has partnered with Fitz Madrid from 98KUPD to support the Maricopa County StandDown resource fair. This year we matched his listener donations dollar-for-dollar up to $5,000. 
2020 Maricopa County StandDown details:
Dates: Thursday, January 23 and Friday, January, 24
Times: Registration begins at 7:00 a.m. | Services end at 4:00 p.m.
Location: Veterans Memorial Coliseum Arizona State Fairgrounds (​1826 W. McDowell Road, Phoenix, AZ 85007)
Resources to be offered to local area U.S. military veterans and their families include:
VA Benefits Assistance
DES Benefits Assistance
Maricopa County & City Municipal Courts
MVD Services – IDs & driver licenses
Social Security Administration Services
Medical, Vision, & Behavioral Health Services
Substance Abuse Assistance
Housing Assistance
​Employment Services
Education Services & Opportunities
Pet Care (all domestic animals welcome)
Haircuts & Hygiene
Emergency Shelter Solutions
On-site storage for personal items
Dental services provided by Central Arizona Dental Society's Mission of Mercy 
For more information about the 2020 Maricopa StandDown resource fair, please contact the Arizona Veterans StandDown Alliance directly at  AVSA@azhousingcoalition.org or by phone at (602) 340-9393. 
---
Watch this video of gratitude posted by Fitz Madrid thanking all those who helped raise $10,563 in support of the 2020 Maricopa StandDown.