Donate to Help Combat Hunger in Maricopa County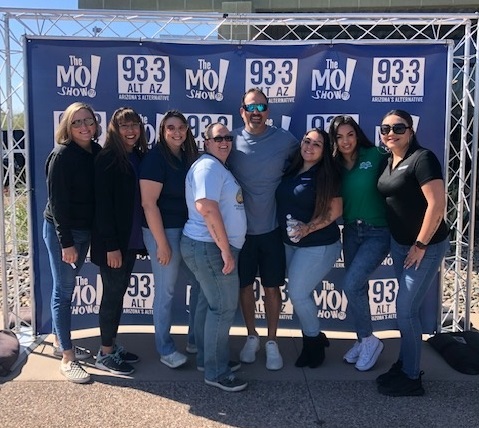 Lerner and Rowe Gives Back has once again teamed up with ALT AZ 93.3 and the Valley of the Sun United Way to help end hunger in Maricopa County. Our team was pleased to donate $5,000 to help cover the costs for 625 pantry packs.
Even more amazing, together, we all built 1,500 Pantry Packs to help ensure that local students and their families have enough food staples to get them through the month!
Partnership schools include the Roosevelt, Cartwright, and Murphy Elementary School Districts and Academia Del Pueblo and Frank Elementary School.
---
What's Inside Each United Way Pantry Pack?
Pantry Packs are filled with nutritional "shelf-stable pantry items" that include:
Canned chicken
Fruit cups
Granola bars
Macaroni and cheese
Oatmeal peanut butter crackers
How You Can Help Join the Fight Against Hunger
According to the Valley of the Sun United Way, there are 82,000 families in Maricopa County that face chronic food insecurities. Join us, ALT AZ 93.3, and United Way to fight hunger in Maricopa County by making an online donation now.
Here's how your dollars will be used to fight hunger:
$8 – Provides 1 Pantry Pack
$16 – Provides 2 Pantry Packs
$32 – Provides 4 Pantry Packs
$64 – Provides 8 Pantry Packs
---