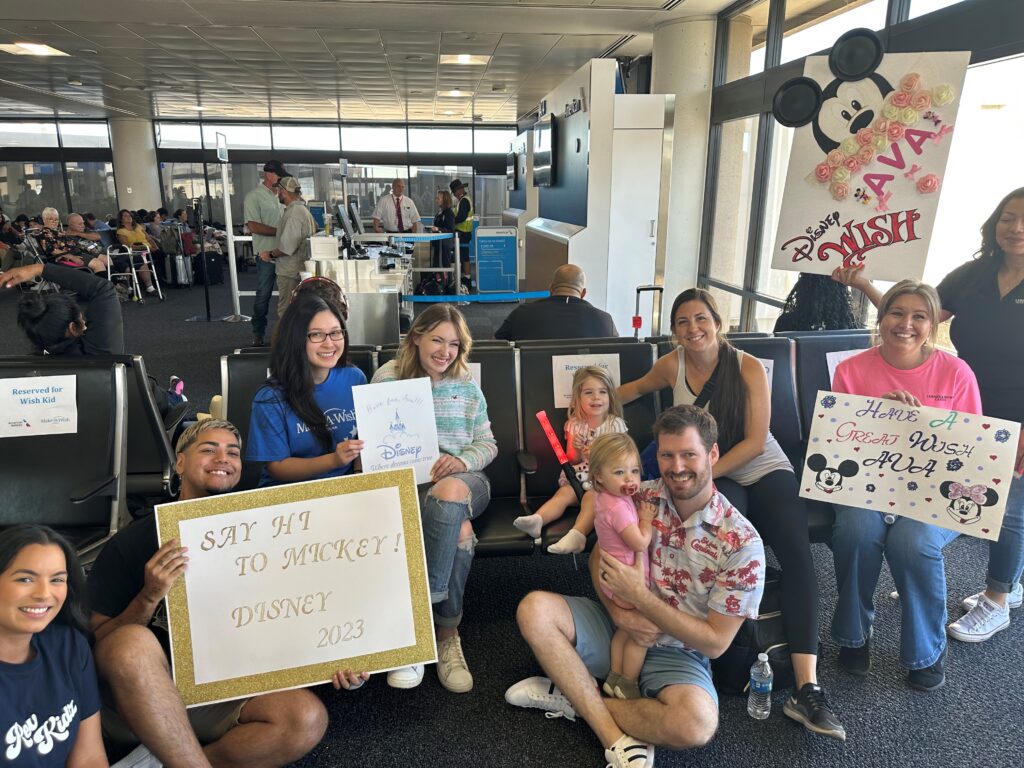 On August 6th, 5 members from our Phoenix team had the amazing opportunity to help make a child's wish come true! They arrived at an American Airlines counter at 7:30 a.m. to cheer on 3-year-old Ava and her family before they departed on their dream trip to Disney World. 
Team member Kayla (Smith) Behr shared her thoughts and feelings about being part of this special sendoff:
"Volunteering with Make A Wish was the most rewarding experience. I had the honor of walking Ava to her gate in the airport and helping her feel like the princess she is. The joy and love that I was able to witness in Ava and all those around her was by far the best part."
Who Is Eligible for a Wish?
Make-A-Wish grants wishes to children who meet two preliminary criteria:
Children who are older than 2 ½ years and younger than 18
Children who have been diagnosed with a critical illness i.e., a progressive, degenerative, or malignant medical condition that has placed the child's life in jeopardy.
Make-A-Wish ask that only the following individuals refer a child out of respect for the privacy of families they serve:
Parents or legal guardians,
family members with detailed knowledge of the child's current medical condition,
Medical Professionals such as providers (doctor, nurse practitioner or physician assistant), nurse, social worker, or child-life specialist
Please visit wish.org/arizona to learn more about wish referrals and how you too can help make life-changing wishes for children with critical illnesses come true.
---
August 6th Make-A-Wish Disney World Sendoff: