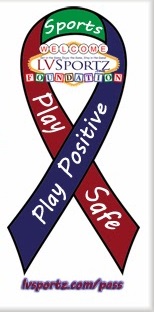 The LV Sportz Foundation is holding another one of their game-saver sports physicals, youth heart screening and CPR-AED events. Our Las Vegas personal injury law firm is pleased to be one of the events main sponsors.
Free Sports Physicals with Youth Athlete Heart Screening details:
Who: The LV Sportz Foundation, Lerner and Rowe Gives Back, HealthCare Partners Cardiology and American Institute for Medical Sonography
What: Free Sports Physicals and Heart Screenings for Local Student-Athletes & Free CPR/AED Certification Class for Youth Sports Coaches & Team Moms
When: Saturday, July 25th from 9:00 am to 3:00 pm
(CPR/AED Certification Class from 10:00 am to 2:00 pm)
Where: American Institute of Medical Sonography
2310 Paseo Del Prado, Suite A-120
Las Vegas, Nevada 89102
Space is limited and reservations are required. Please contact Brian Bartolome, LV Sportz Foundation at (702) 561-1267 or via email at brian@lvsportz.com for additional information.