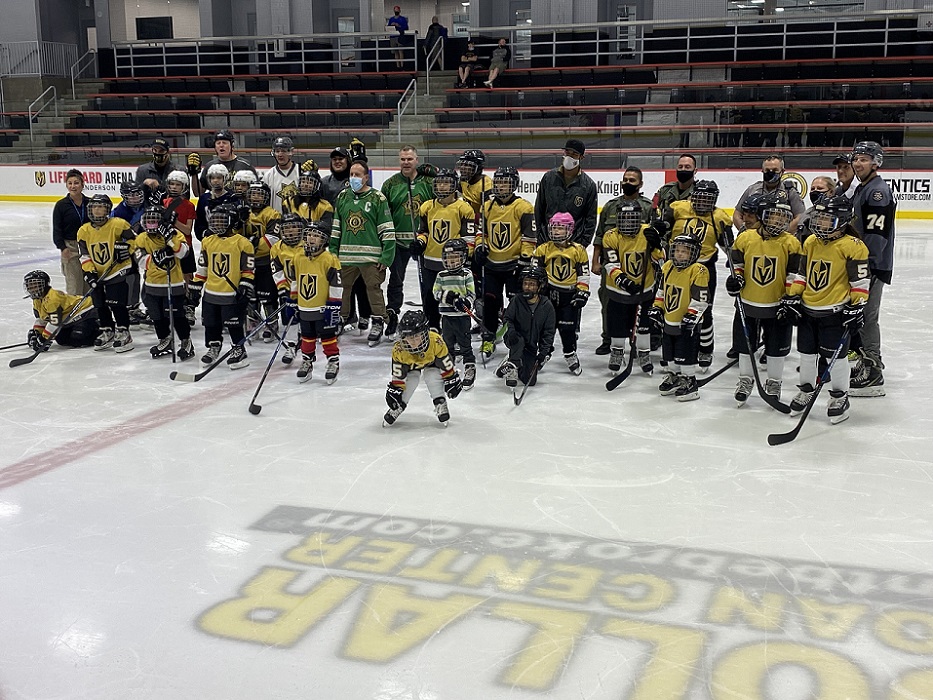 In collaboration with the Las Vegas Metropolitan Police Department (LVMPD), the Vegas Golden Knights (VGK), Free International, the Fatherhood Project, Siegel Cares, the Balm of Gilead, and LV Reach, our Las Vegas outreach team has had the pleasure of taking part in weekly sports-related mentoring, coaching, and role modeling experiences that positively impact kids living in zip code 89169.
These Tuesday afternoon activities have become a weekly staple for over 30 neighborhood children, and some parents.
Last Day on the Ice
On September 14th the kids were gifted with an extra special treat–the Vegas Golden Knights provided every child with an authentic VGK jersey, skates, pants, vests, and hockey stick. The kids were also given a sports bag to carry all of their new gear.
Lastly, they then had the opportunity to take to the ice for one last time where professional hockey players Harrison Luce and Derek Engelland taught them how to score goals.
---
Photos from Las Vegas hockey outreach event with the VGK: