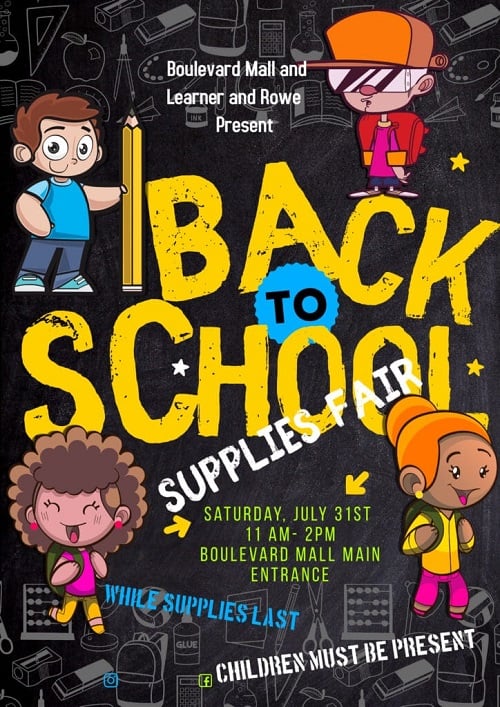 Another Back to School event on the books for 2021! We are thankful for our community partners at the Clark County School District Police that helped us give away a total of 1,000 FREE backpacks at The Boulevard Mall's 2021 Back to School supplies fair!
Our team is also grateful for the Boulevard Mall for sharing this opportunity to give back to local students preparing for the new school year.
We wish all the students, their families, teachers, and school staff a productive and enriching 2021-2022 school year.
---
Photos from the 2021 Boulevard Mall Back to School fair: