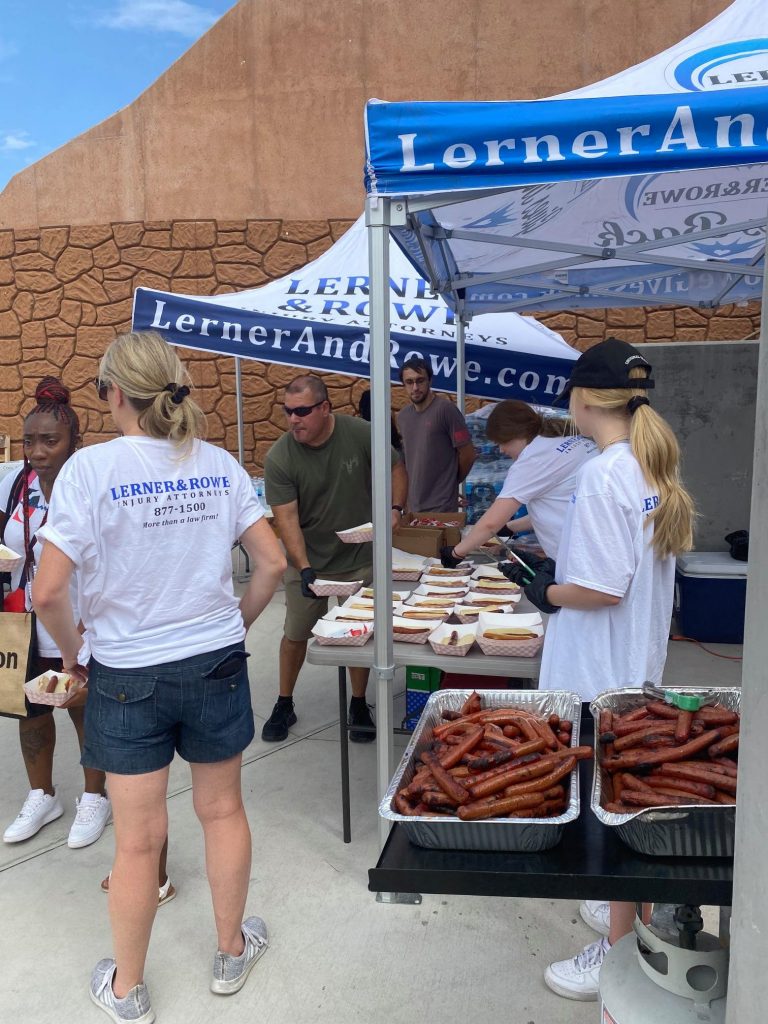 Our Lerner and Rowe Gives Back team in Las Vegas rocked the North Las Vegas Police Department's (NLVPD) Back To School Revive event, by barbecuing thousands of hot dogs to feed the families that came out to receive back to school supplies.
Attendees received backpacks and then proceeded through the vendor line to fill the packs with school supplies. They also received free haircuts, medical exams and so much more.
"Back to School events are one of the staples at Lerner and Rowe Gives Back. When it comes to making a difference in people's lives, we love to serve our neighbors, and it is especially rewarding to provide their children with everything they need to get off to a good start at school. With the high cost to families, we are honored to serve our neighbors in need," shared Glen Lerner.
---
Photos from the 2021 NLVPD's Back To School Revive event: