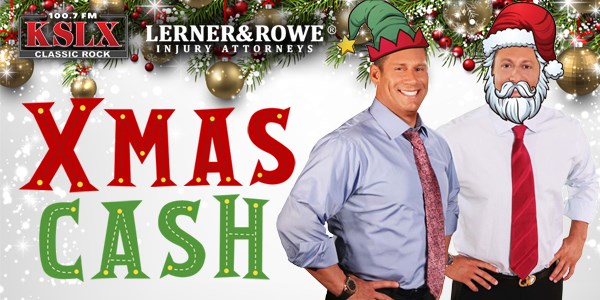 In addition to our 25 Days of Giving, we've partnered with 100.7 KSLX to give away $100 to five lucky listeners a day in Christmas Cash!
To enter for a chance to win, you need to first get the FREE 100.7 KSLX app. Then you need to create a profile in the app and listen to 100.7 KSLX for your name weekdays at 8:00 a.m., 11:00 a.m., 1:00 p.m., 2:00 p.m., and 5:00 p.m.
When you hear your name, you will have 10 minutes to call 480-470-KSLX to claim your $100!
Here's where you can get the app for a chance to win: https://kslx.com/kslx-mobile-apps/