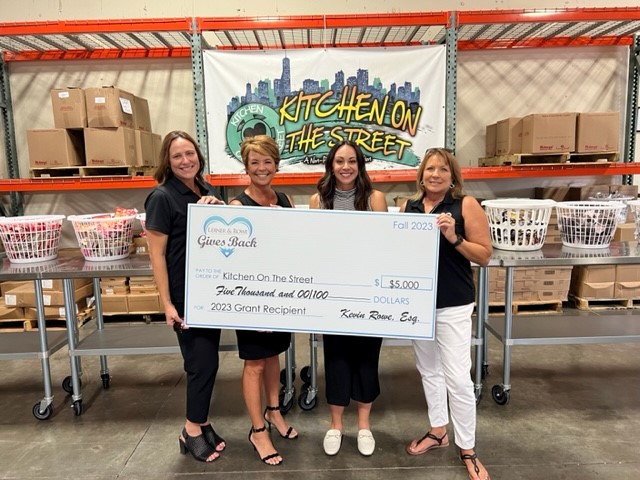 Lerner & Rowe Gives Back granted Kitchen on the Street with $5,000. The organization will use those funds to create 7,812 total nightly and weekend meals for food-insecure families.
Kitchen on the Street, Then and Now
Kitchen on the Street started in 2006 at a dinner table with friends. One friend was a teacher and saw a student digging in the trashcan and stuffing her pockets full of food to take home to her family due to not having enough food at home.
Since then, the organization has grown exponentially. As of 2023, the organization facilitates five programs created to help eliminate childhood hunger in Arizona and educate the community on the issues that result from food-insecurity to include:
Bags of Hope
Family Food Pantries
Taking it to the Street
Jr Board of Directors
An advantageous outcome for students engaging in these programs is a 12% enhancement in reading skills and a notable 26% improvement in math scores.
To learn even more about Kitchen on the Street and how the organization stands with children in need at the intersection of nutrition and academic excellence, visit kitchenonthestreet.org.