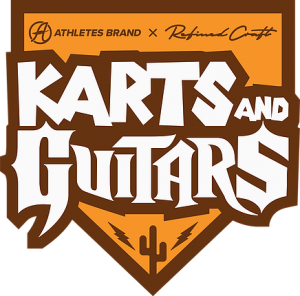 Lerner and Rowe Gives Back is proud to be a $10K level sponsor of Karts & Guitars, the premier kick off event for the 2018 Spring Baseball season! 100% of proceeds raised will benefit Alice Cooper's Solid Rock Teen Center in Arizona.
Solid Rock is a faith-based creative sanctuary for troubled teens. The organizations primary goal is to make an everlasting difference in the lives of teens by helping them meet spiritual, economical, physical, and social needs.
Solid Rock does this by offering a safe, engaging environment for teens during non-school hours where they can discover their passions for music, dance, and other creative arts through vocational programs. Youth also benefit from enjoying fellowship with their peers and positive adult role models.
As funding in public schools continues to be cut for self-empowering programs such as music, art, and dance, Sold Rock provides a welcoming haven away from other social pressures that could lead to gang membership, acts of violence, and drug use.
Karts & Guitars Details
Karts & Guitars is an all ages event featuring live music, brats, Nintendo 64 games, and beer for older guests.
For one night only sports fans have the opportunity to meet, mingle, and cheer on some of baseball's biggest stars as they compete for the coveted title of the BEST Mario Kart player in baseball. Some of baseball's most popular players will be in attendance, such as Hunter Pence, Dee Gordon, Scooter Gennett, Liam Hendriks, Trevor Bauer, Yasmani Grandal, and many more!
Dates, Time, & Location of Karts and Guitars
Date: 2/22/18
Time: 6 p.m. – 10 p.m.
Location: Brat Haus | 3622 North Scottsdale Road, Scottsdale, AZ 85251
Pricing: $45 – $500+ handling fee (purchase tickets online thru 2/22)
For more details and ticketing info about this event, check out KartsandGuitars.com