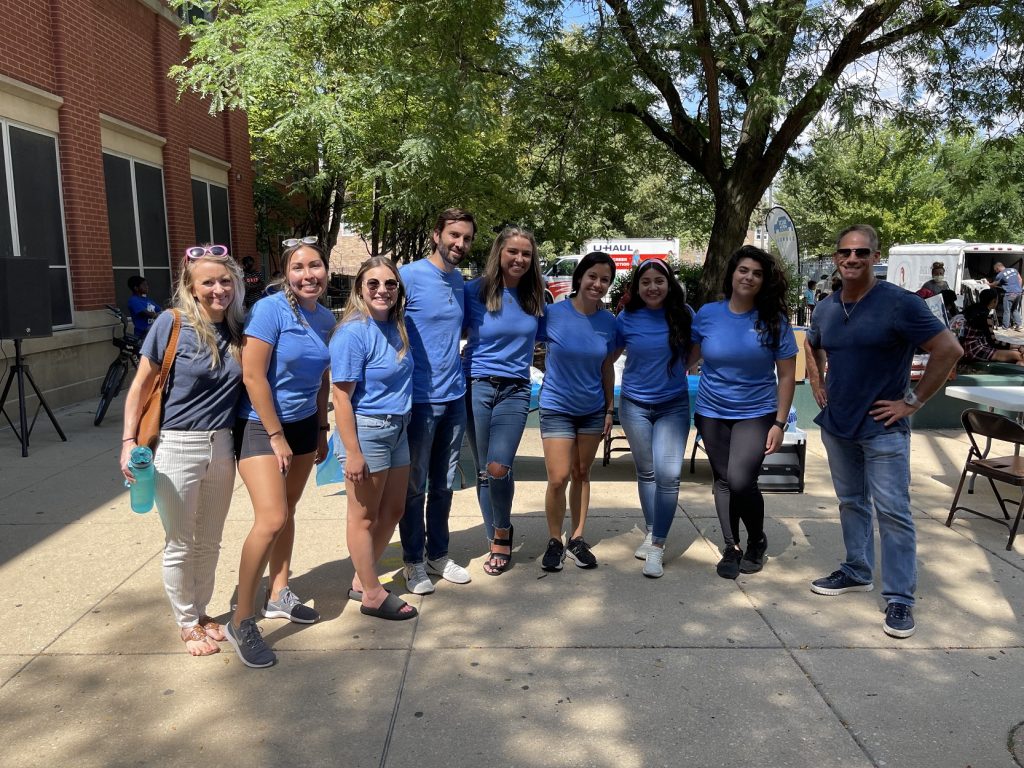 Our Lerner and Rowe Gives Back team members in Illinois and Indiana helped make sure that 1,150 kids went home with free backpacks loaded with school supplies during two separate 2022 back to school giveaways held in Chicago and Merrillville this month.
We are grateful for our community partners who helped make these free events such a success! We are equally thrilled to have had the chance to meet and interact with our neighbors in a fun and relaxed setting.
Why Our 2022 Back to School Giveaways Were Amazing
Special thanks goes out to Merrillville Pop Warner for hosting the Merrillville back to school event and asking us to join the Merrillville Fraternal Order of Police Lodge 168, Merrillville Fire Department, Lake County Police Department, Dick's Sporting Goods, and Merrillville Town Councilman Jeff Minchuk in sponsorship of this fun and beneficial family activity.
We also want to thank local law enforcement and vendors for helping make our Chicago back to school event a carefree afternoon for students and their families to enjoy as they prepare for a new school year.
---
Photos from the Chicago and Merrillville Back to School Giveaways