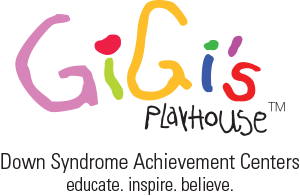 Phoenix, AZ – Lerner and Rowe Gives Back is excited to announce our third sponsorship of the annual "i have a Voice" International Gala presented by Gigi's Playhouse. This event will take place on Friday, April 13, 2018 at Lusso Fine Motors in Scottsdale, Arizona. The gala is Gigi's Playhouse's most important fundraiser of the year, as it plays an important role in spreading the message of the organization all over the globe.
This year's event will be hosted by Mario Lopez and feature an appearance by the National Founder of Gigi's Playhouse, Nancy Gianni. DJ P-Body will provide the musical entertainment for the event while some of the adults and children of the Playhouse will have the chance to inspire the audience with tales of their hardships and triumphs. Gala attendees can also look forward to a live auction, sit-down dinner, raffle contest, and other activities. The "i have a Voice" International Gala will serve as an opportunity to applaud these incredible individuals and continue to change the way people perceive those with Down syndrome.
Down syndrome is the most common chromosomal disability in the country, yet it severely lacks funding and helpful programs that aim to improve the future of those under the diagnosis. That's where Nancy Gianni saw an opportunity. With over 35 locations across the US and Mexico, Gigi's Playhouse has established the world's only network of distinct Down Syndrome Achievement Centers. Gigi's gives children and adults diagnosed with Down syndrome a support system and selection of programs aimed at increasing their educational and career success. These programs help participants build the confidence and skills they need in order to become leaders in their communities. The programs offered by Gigi's Playhouse are available to all age groups and are always free of charge. Their mission is to spread the message of Global Acceptance for everyone and "to change the way the world views Down syndrome through national campaigns, educational programs, and by empowering individuals with Down syndrome, their families and the community."
Lerner and Rowe Gives Back is more than happy to support this cause for the third time. We envision a future where all individuals are embraced as equals regardless of their number of chromosomes.