Hitz Boxing Fight Night Sponsor
Lerner and Rowe Injury Attorneys matches up with Hitz Boxing as a Fight Night sponsor on Saturday, August 22 at The Venue at Horseshoe Casino in Hammond, Indiana. The first swing is set to take place at 7:00 p.m.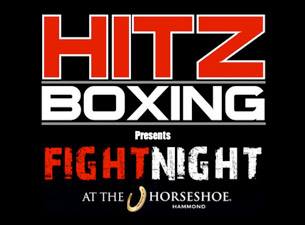 Some of the Chicago's best up-and-coming talent and others from Chicago and around the USA will be featured, including Ed Brown, Anthony Abbruzzese, Nick Ramirez, Rafael Garcia, Genaro Mendez and Agustin Cicero.
Tickets are priced at $30, $40 and $90 and may be purchased online at ticketmaster, by phone at 1-800-745-3000, or at the Horseshoe Casino. Boxing fans must be 21 years and older to attend events at the Horseshoe Hammond.
Indiana Personal Injury Attorneys Who Fight for Accident Injury Victims
Just as each of the fighters at this one night event are used to throwing a few punches in the ring, our personal injury attorneys and legal staff are used to going a few rounds with insurance companies on behalf of those who have been injured in an accident.Hurt in a wreck and need a check? Contact a professional Indiana personal injury attorney today at 708-222-2222, or online at lernerandrowe.com.