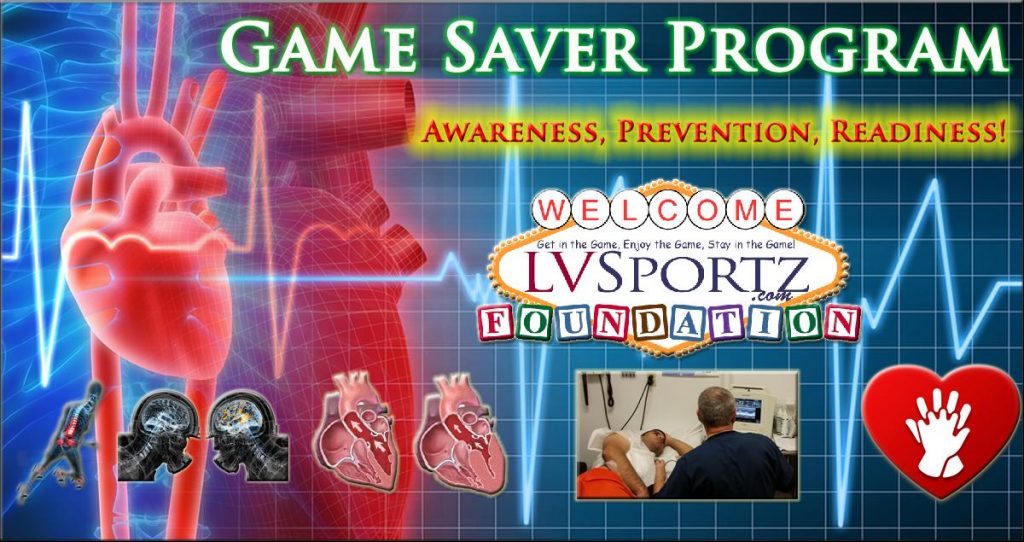 Lerner and Rowe Injury Attorneys is proud to once again be giving back in support of Las Vegas Sportz Foundation's (LVSF) Game Saver Program spring pre-participation physical evaluation and heart screening event for local student-athletes. The Saturday, February 23, 2019, event is the sports foundation's first physical and heart screening event of the year for student-athletes ages 10 to 18.
Student-athletes and their guardians can find the FREE event at The Space (3460 Cavaretta Ct., Las Vegas, NV 89103), located off Polaris Ave., just North of Harmon Ave. The event begins at 8:00 a.m. and ends at 2:00 p.m. Online registrations can be made in advance to secure a specific time slot.
Saving lives one screening at a time.
Since the program's launch in 2013, over 450 local kids have been screened and over a dozen kids were found to have potential life-threatening heart abnormalities!
Physicians were able to detect these cardiac abnormalities in young athletes based on the combined use of an electrocardiogram (ECG), echocardiogram (ECHO), and a qualitative exam and review of personal and family history.
For even more details about the FREE spring youth sports physical & heart screening, visit lvsportz.com.