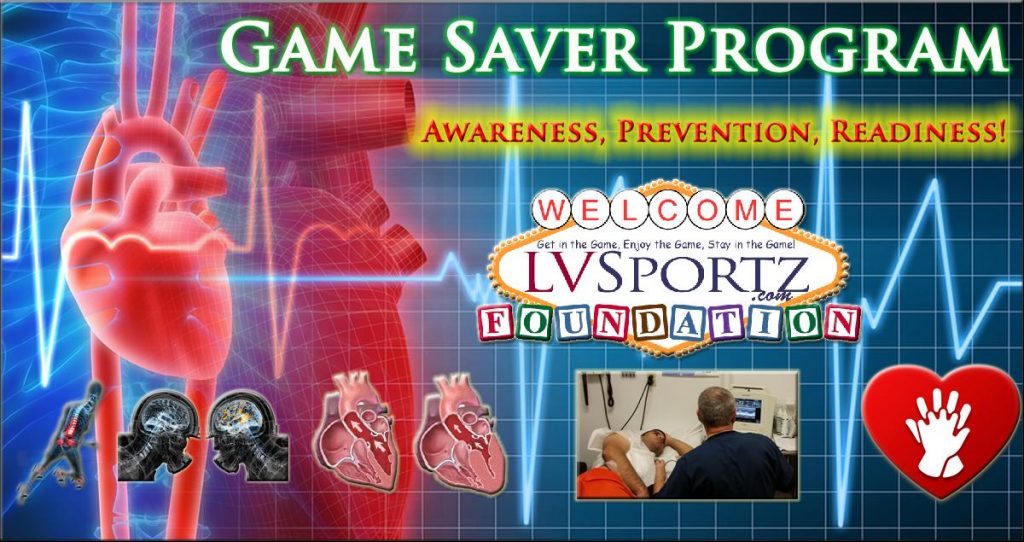 We were proud to once again be giving back in support of Las Vegas Sportz Foundation's (LVSF) Game Saver Program spring pre-participation physical evaluation and heart screening event for local student-athletes. The Saturday, February 15, 2020, event was the sports foundation's first physical and heart screening event of the year for student-athletes ages 10 to 18.
Saving lives one screening at a time.
Since the program's launch in 2013, over 450 local kids have been screened and over a dozen kids were found to have potential life-threatening heart abnormalities!
Physicians were able to detect these cardiac abnormalities in young athletes based on the combined use of an electrocardiogram (ECG), echocardiogram (ECHO), and a qualitative exam and review of personal and family history.
For even more details about the FREE youth sports physical & heart screening, visit lvsportz.com.