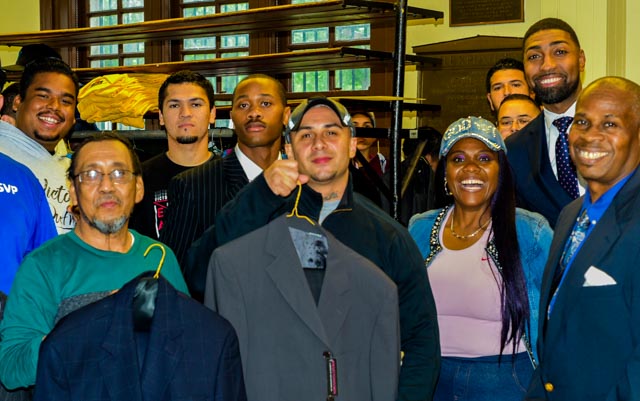 Over the weekend, our Lerner and Rowe Gives Back Team proudly sponsored an Appreciation Event that was put on by our community partner, The Chicago Police Department and from Chicago's Community Area Policing.
Fathers and father figures were honored at the event where Officer Sabrina Oliphant-King of Chicago PD's Community Policing Office, and Love Teaching Youth ministries, created a festive environment that included great food, entertainment, clothing giveaway, haircuts, massages and much more.
The "Father's Appreciation Event," honored the father's and father figures raising children in the 9th Police District on Chicago's South Side. The event provided young men and boys who were ex-offenders, ex-gang members, and, or homeless men who were given a second chance at life. The various community partners provided various services to those in attendance, including role modeling, dress for success, and lots of encouragement from community leaders.
"We have been a longtime supporter and sponsor of The Chicago Police Department and their Chicago PD's Community Policing Office program, as they focus on rebuilding public trust, reducing crime, and restoring neighborhoods where many of our clients and employees live." Glen Lerner, ESQ.
---
Photos from the Father's Appreciation Event in Chicago's South Side: