Lerner and Rowe Injury Attorneys is pleased to be a community sponsor of Global Charity Foundation's 4th Annual "An Evening of Global Hope."  Proceeds raised from ticket sales, donations, and community sponsorships will directly benefit the Global Charity Foundation and their continuous efforts to provide quality health care and educational assistance to at-risk women and children, locally and internationally.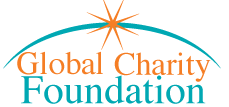 An Evening of Global Hope
Dinner, dancing, entertainment, and a silent auction are just a few of the highlights planned for Global Charity Foundation's "An Evening of Global Hope" gala that will be held at the exclusive Spanish Trail's Country Club on Saturday, February 28,2015 at 6:00 p.m.
Tickets may be purchased online at www.gcfcares.org for just $100 per person, or large group sponsorship table packages are available starting at $1,500 per table.  Please contact Doctor Reeta Thukral via email at reetathukralmd@gmail.com, or by phone at (785) 608-7129 for more information.
More about the Global Charity Foundation
The Global Charity Foundation was founded in February 2007 and carries out a mission to provide health care and education assistance to the most needy in the United States, India, and Ghana. Locally, the organization provides assistance to Children's Free Clinic of Southern Nevada in Las Vegas. Nationally, they provide health care and education for women and children living in shelter who are victims of domestic violence.
They also extend educational assistance to at-risk inner city school children through after-school tutoring programs. Internationally, Global Charity Foundation provides cancer chemotherapy treatment for children with cancer in India and educational assistance to indigent children in India and Ghana. Donation, pledge, and volunteer opportunities may be found online at www.gcfcares.org.